Augmented Reality (AR) is not new, you must have played Pokemon Go last year on your mobile. Apple introduced its AR platform ARKit at WWDC 2017 along with iOS 11. The platform uses a technology called as Visual Intertial Odometry which tracks surrounding around your devices. ARKit will enable developers to create apps with Augmented Reality experiences which will use the camera, motion, and processor of your iPhone, iPad. AR by the Cupertino giant will debut along with iOS 11 this fall. Google on the other hand after the failure of Google Glasses has announced its AR platform, ARCore to its developers which will bring augmented reality experience to Android devices. ARCore is based on Tango of Google. Let us find more about the two AR platforms ARKit and ARCore.
ARKit vs ARCore- The War Of Augmented Reality
What is Apple's ARKit?
Apple unveiled ARKit at WWDC 2017 to its developers which will be launched along with iOS 11 this fall for iPhone, iPad. According to the Cupertino giant, AR will turn you iPhone into "a lens into a virtual world". The first ARKit app will come with iOS 11 which includes from the likes of Ikea, Food Network, and others. The Ikea app which was demoed this WWDC allowed users to view how a furniture was fitting into their home by placing life-sized replicas of them. Imagine watching Goldilocks story play on your kid's bed or a space war taking place on a table top.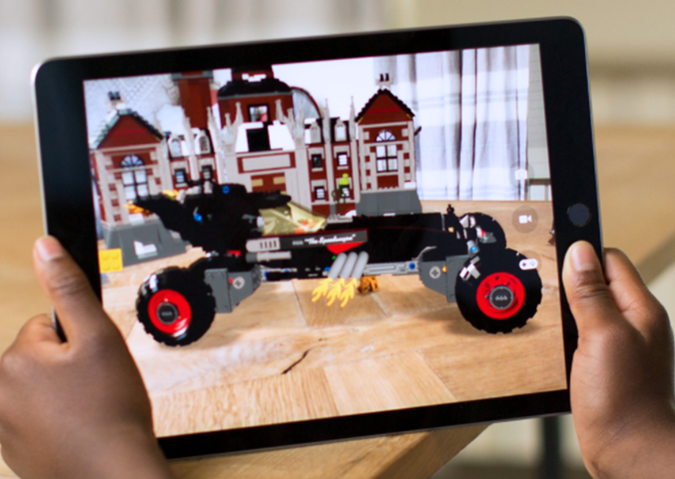 Mathew Miesnieks who has a led a team of AR in Samsung describes ARKit as "the biggest thing that's happened to the AR industry since it began".
What is Google's ARCore?
ARCore is the answer to Apple's ARKit.Google has released its own AR software development kit (SDK) ARCore which will bring AR to all existing and future Android devices running Android 7.0 and above. The AR apps will use Android's inbuilt camera, processor and motion sensors to provide the digital experience. ARCore is similar to Tango but it does not require any additional hardware.
With ARCore Google wants to bring 100 million devices under AR and will run on devices like Google Pixel, Samsung Galaxy 8.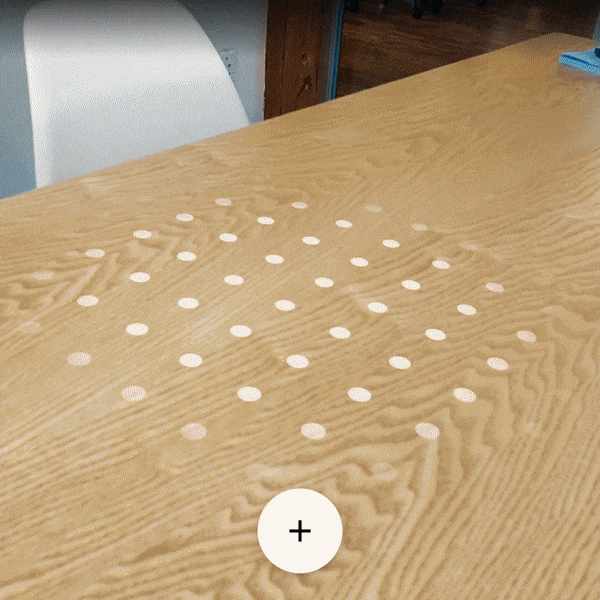 ARCore focusses on three things- motion tracking, which finds out the location of the phone using device camera and internal sensors to pin the AR object and walk around it;
environmental understanding- recognizes flat surfaces on which AR objects are placed;
light estimation– recognizes the ambient light in the surroundings to fit AR objects accordingly.
Is ARCore different from Tango?
Google's ARCore is different to Tango as it does not require a phone with custom hardware with two extra cameras, ARCore runs on any Android 7.0 Nougat or higher devices.
One of the impressive features of Tango is that it can calculate the distance between you and the object directly whereas ARCore uses the phone camera to calculate the distance.
Tango is used in devices like Asus Zenfone AR. Tango is not dead, Google is going to work with manufacturers including ASUS, Samsung, Huawei to make better cameras using Tango technology.
ARKit vs ARCore
ARKit is available for a download for all iOS developers having a valid iOS Developer Account and will work on all compatible iOS devices running iOS 11. ARKit works on the faster Apple A9 and A10 processors and will support Unity, SceneKit, and Unreal.
ARCore SDK preview is available for a download for Android developers only for Google Pixel and Samsung's Galaxy S8 devices running on Android 7.0 Nougat or Android 8.0 Oreo. ARCore works with Java/OpenGL, Unity, Android Studio and Unreal.
As far as the future of Augmented Reality is concerned Apple is having an upper hand, iOS 11 is going to be released to the public along with the iPhone 8 on September 12. It is rumored that iPhone 8 may come with a Smart Connector for AR experience whereas ARKit SDK Preview is available only on Google Pixel and Galaxy S8 with a target of 100 million devices at the end of the preview.
ARKit or ARCore which will do better as far as Augmented Reality is concerned?