Facebook has changed the way people play online games, here is the list of 6 best action games on Facebook which you can enjoy playing with your friends and family.
Play These Action Games On Facebook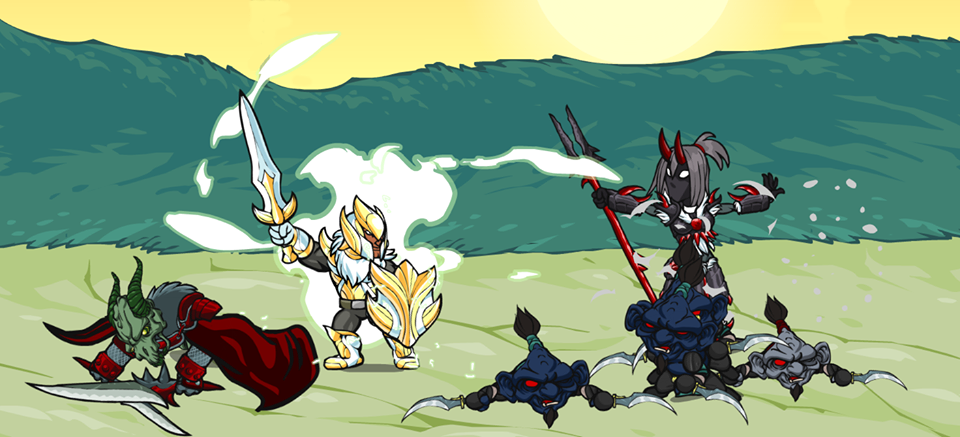 1. Shadow Fight: Shadow Fight is one of the most played action games on Facebook by Nekki. The game competes with hardcore arcade games like Mortal Kombat and Tekken. The games require creating avatars for the players and deadly weapons. You will have to develop your own martial arts techniques to play against your friend or enemy to become a warrior legend.
2. Marvel: Avengers Alliance: Marvel: Avengers Alliance is the best action game which will make you coming for more developed by Playdom. The game is based on famous action movie The Avengers. You will be required to team up with Avengers, Spider-Man, the X-Men and S.H.I.E.L.D. to save New York City from mysterious attacks and villains. The villains include Dr. Doom, Loki and others. Recruit more Marvel heroes who have unique abilities.
3. Dungeon Blitz: Dungeon Blitz by Blue Mammoth Games is a multi-player action game which you can play with your friends and family to find treasure by battling with monsters. To kill boredom you can try playing this game alone also. Your aim is to hunt for gold and glory in the lost land of Ellyria by avoiding fireballs and dragon breath. The game comprises of hundreds of monsters, magic items, and characters. The game is available to be played free on Facebook, go ahead.
4. Red Crucible 2: Red Crucible 2 is a multiplayer first-person shooter game by Rocketeer Games Studio for hard core gamers. To play this game on Facebook you will be required to download Unity Web Player which will enable you to view 3D Game from your browser. The players will have to compete with each other using deadliest of weapons in open to improving their skills. The game can be played with 26 players in arenas which are designed for infantry, vehicle or air combat.
Also Read: 10+ Best Android Games To kill Boredom
10 Best Puzzle Games For iPhone To Kill Boredom
5. UberStrike: UberStrike by CMUNE is also among the most played action games on Facebook. The game has 10 million players with high-quality graphics and maps for snipers. You can customize soldier, gangster, and zombie while playing the game with deadly guns, armors and gear. UberStrike is played in 3 modes namely – deathmatch, team deathmatch, and elimination mode. Your aim in the game will be to become skillful so that you can join the rank of elites.
6. Crazy Penguin Wars: In Crazy Penguin Wars your aim is to destroy your enemies with advanced penguin military technology like using a bazooka. Your enemies can surprise you by attacking with Orbital Plasma Cannon or dreaded Doomsday Device, run for cover and kill your opponents by collapsing bridges and rubbles.
Which is your favorite Action Game on Facebook?