Do you get bored while waiting outside Doctor's Chamber for your turn to come or waiting for your friend (who is in a habit of coming late) in a Coffee Shop? With a smartphone in your pocket, you won't get bored. To get away from the feeling of boredom try playing the below mentioned top best Android games on your device. Have you tried going through the list of Best Android Office Apps to stay connected with your peers?
Got Bored? Try These Best Android Games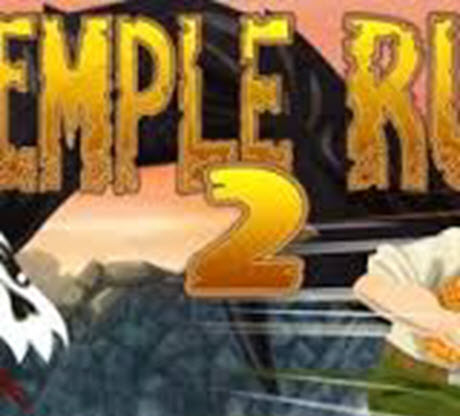 1. Temple Run 2: Temple Run 2 by Imangi Studios is one of the best Android games which will help in killing boredom. The game which was first released for iOS devices has been released for Android recently and been downloaded over 170 million times and counting. Enjoy navigating to perilous cliffs, zip lines, mines, and forests while trying to escape with the cursed idol.
2. Angry Birds: Angry Birds by Rovio is one of the popular games for Android users. The game revolves around Angry birds, to protect Angry Birds you will have to destroy the greedy pigs who have stolen their eggs with a set of birds that are catapulted into action. The game can be downloaded from Google Play for free.
3. Cut the Rope: Cut the Rope by is another popular awarded game by ZeptoLab where you will have to feed candy to Om Nom who is a monster. Collect gold stars, hidden prizes and more while playing the game. The game has 14 boxes with 350 levels along with amazing graphics and animations.
4. GUN ZOMBIE : HELLGATE Gun Zombie : Hellgate by PNIX Games is a game for those who enjoy playing Zombie games. Your goal is to shoot Zombies with various realistic guns. Game is filled with simulation and graphics, optimized for touch-based device.
5. Fruit Ninja: Fruit Ninja is a game in which you will have to cut fruits with swords in a true Ninja style. The game is packed with 3 other game styles which you can enjoy playing.
6. Doodle Jump: Doodle Jump is a simple game to play on your Android where you will have to guide the doodler to jump higher and avoiding monsters. The higher jump by Doodler the higher score you will get. The game is no brainer with an inclusion of new themes.
7. City Island: If you like playing Sim City and City Ville then you will enjoy playing this game. Your goal is to build houses for your citizens, decorate them and make community buildings, create jobs and catch fish with your boat. You can enjoy playing this game for long hours.
8. Where's My Water?: Where's My Water is an award-winning challenging physics game. The game revolves around a friendly alligator named as Swampy, you will have to guide him to shower as other alligators have destroyed his plumbing. The game has 200 puzzles to play.
9. Ant Smasher: Ant smasher is the right game to kill your boredom smashing fly. The game can be played by all age people easily. You have to smash ants while avoiding bees.
You may like: 10 Best Puzzle Games For iPhone To Kill Boredom
10. Paper Toss: Paper Toss by Backflip Studios is a simple game where you aim to toss paper into a bin. The game comes with amazing graphics, real office sounds and animated paper.
11. NinJump: A new ninja climbing game by the makers of Paper Toss where your goal is to jump up walls while avoiding the various obstacles on your way. Enjoy playing the game with better graphics and sound.
Which game do you play on your Android to kill your boredom?