You must have enjoyed playing games on your iPhone, iPad or PC, but what about gaming on a Mac? Mac is not considered good for gaming as compared to a Windows PC, you may have played Steam games on Mac which includes Counter-Strike: Global Offensive and Dota 2 to name some.
There are many free iPhone and iPad games available for a free download, choosing free Mac games can be a daunting task. To make your task easy listed below are some of the best free Mac games which you can download right now. Games like Team Fortress 2, Shadow Fight 2 and Touchgrind can be played on your Mac for hours without paying a dime. Consider going through best web browsers for Mac.
Play These Best Free Mac Games In 2017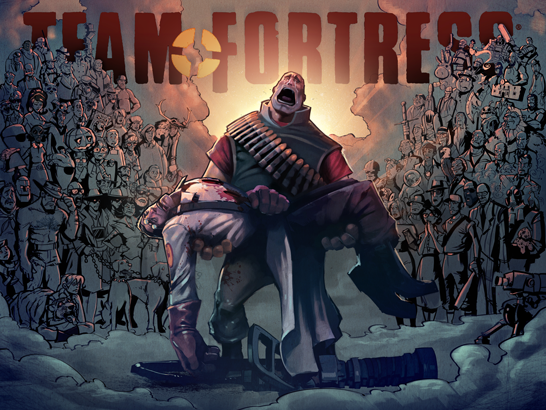 Team Fortress 2 is a "Free to Play" addictive multiplayer first person shooter game where you can choose to play from 9 classes of players. Team Fortress 2 is one of the most popular game among users and the developer updates the game regularly. You can make your own character by buying and trading weapons, hats. The game can be played in various game modes- Capture the Flag, Control Point, Payload, Arena, King of the Hill and more. You won't get tired of playing this free game on your Mac for hours.
Dota 2 is a multiplayer battle arena game (MOBA) like League of Legends played by millions of gamers. The game consists of two teams having five players each. Each player in both the teams controls a "hero" who has special abilities, and style to play. Both the team players play to first destroy the "Ancient", a large structure located in the other team's base. The team which destroys the "Ancient" of the other team first is the winner.
League of Legends is one of the most popular multiplayer battle arena game (MOBA) by Riot Games. In the game,  the player controls a "champion" who has unique special abilities and fight against a team of other players with an objective to destroy the other team. Players start with low level but earn rewards as the game progresses.
If you have played Shadow Fight 2 by Nekki on iPhone, you will enjoy playing the game on your Mac too. The game is a mixture of  RPG and classical Fighting. You are a warrior in the game where you can equip your character with lethal weapons to win against your enemies. Customize your avatar with epic swords, nunchacku, armor suits, magical powers and others by making in -app purchases.
Enjoy playing golf? Super Stickman Golf 3 by Noodlecake Studios is a multi-player game which you can play on your Mac for free. The Super Stickman Golf 3 has more than 65 hats which have abilities to change the way you play the game. The game comes with 20 new courses, 35 new characters and can be played in turn-based play or real-time race mode. The game has daily races, rewards, and achievements which let you hooked to the game for hours.
BombSquad is a fun game which you can play on your Mac using iPhone as a controller with your friends. The game has superb graphics, music and can be played in Single Player mode or with others. In the game, you can throw bombs at your enemies, punch them or freeze them with an ice bomb. There are various mini-games which include, Capture-the-Flag, King-of-the-Hill, Bomber-Hockey, and of course Epic-Slow-Motion-Elimination to play with friends. BombSquad is one such game which will enjoy playing with your friends for a long time.
Have you played finger skateboards? Touchgrind by Illusion Labs brings fingerboarding to your Mac. You will have to place two fingers on the trackpad of Mac to use skateboard around. Touchgrind is a good game but you will need time to an expert in the game.
Don't forget to install Antivirus App on Mac.
Best Apps To Make Music On Mac
If you are a gamer and have played games on PC or PS4 then you should try to play the above mentioned best free games on your Mac. Do you play games on Mac? Share your thoughts in the comment below!