iPad Pro has a massive 12.9-inch screen, new A9X processor, refined Multi-Touch technology and much more. iPad Pro is not just bigger but powerful too and comes with a big canvas for creative and productive people.
Apple's iPad Pro also comes with Apple Pencil and Smart Keyboard. With Smart Keyboard you can use iPad Pro as a laptop, Smart Keyboard can be connected to iPad Pro via the Smart Connector.
Listed below are some of the best iPad Pro apps which you can download now.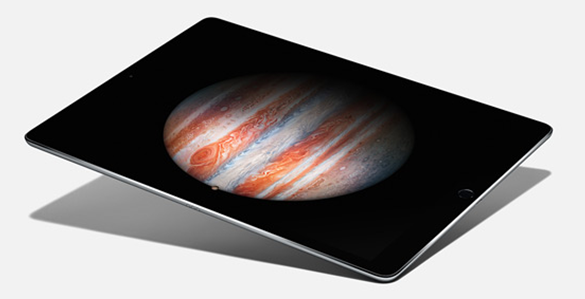 Try These Best iPad Pro Apps Today
1. Astropad
Astropad is one of the best app which turns your iPad as a graphics tablet. The latest version of the app has support for Apple Pencil for more creative use. Astropad requires a Mac and works with Photoshop, Illustrator, Lightroom, Corel Painter, Manga Studio, Pixelmator and more. Enhance your creative capabilities by purchasing Astropad for $19.99 from the App Store.
2. iMovie

Watching movies on the massive screen of iPad Pro is simply superb. iPad Pro new A9X processor Pro allows simultaneously playing of three 4K video streams at one time. You can also create Hollywood-style trailers, add animated titles and other effects to your videos and share with others.
3. Evernote
Evernote is one of the best Productivity app in the App Store. The latest version of the app is being updated for iPad Pro and Apple Pencil. With Evernote you can take notes, sync your notes with other devices, add colorful sketches to notes, discuss your notes with others right from the app and more.
Best iPad Presentation Apps for Your Next Business Meeting
Microsoft Excel is one of the most popular and powerful office apps. The app has been updated for the bigger screen of iPad Pro. You can easily view Excel spreadsheets on iPad Pro, invite others to edit your spreadsheet by granting permission right from the app. To create and edit spreadsheets you require Office 365 subscription, try subscription free for 30 days.
5. Procreate
Procreate has been designed for the bigger screen of the iPad Pro. You can choose from 128 brushes, create your own Procreate brush, customize settings of brushes, the app supports 16K resolution canvas and much more. If you are a sketcher or a painter by profession then this is a must have app on your latest iPad Pro. The app is available for a download from App Store at a price of $5.99.
6. Paper
Paper is an excellent app for web designers, artists and professionals. The app is optimized for the iPad Pro. You can sketch and draw with various sizes of pens, pencils and brushes.
Adobe Photoshop Mix is updated for the bigger screen of iPad Pro enabling you to edit multiple images simultaneously. With the new Apple Pencil you can easily point at the area of images which you want to cut and combine for multilayered images while on go. Adobe Photoshop Mix is available for a free download from the App Store.
Share your list of best iPad Pro apps in the comment below!