The default camera quality app of iPhone has improved a lot, iPhone 7 and iPhone 7 Plus boasts of having a superb camera quality. But if you want a have a manual control to the camera on your iPhone to shoot RAW photos or like a DSLR you need to install third-party apps from the App Store. Take your iPhone photography to the next level by installing these best iPhone camera apps. If you are an Android user, best Camera Apps On Android.
Take Your Photography To Next Level With These Best iPhone Camera Apps
1. ProCam 4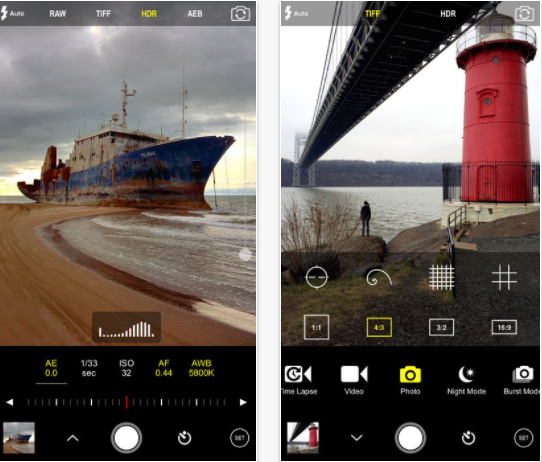 ProCam 4 is perhaps one of the best camera apps trusted by millions of iPhone, iPad users. If you are looking forward to shooting a DSLR like photo on your iPhone then ProCam 4 is the right app for you. The app allows you to manually control shutter speed, ISO, focus, and white balance controls. You can also shoot RAW images on iPhone 6s and above and also supports lossless TIFF(Tagged Image File Format) file format where you get a smaller size of the image without compromising on the quality of the image.
The app also features various shooting modes like night mode, burst mode, time-lapse and more. With Anti-Shake feature, you can take snaps at ease.
ProCam 4  $4.99
2. Camera+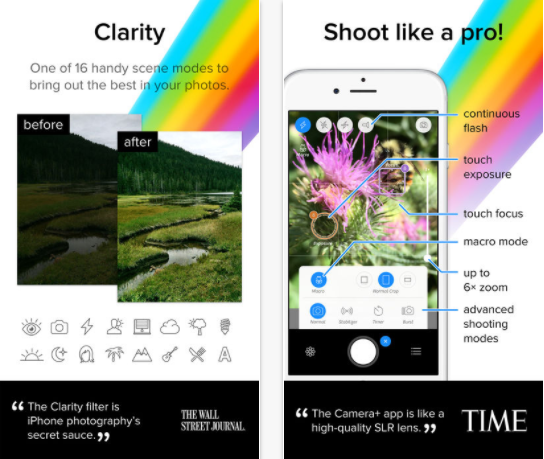 Camera + is a simple camera app for iPhone with advanced features vouched by millions of users. It doesn't matter whether you are a pro or a learner you will enjoy taking photos using the app. Control the way you want your shots to be- dark or light with ease, take the sharpest photo using the Stabilizer and use Horizon Level to avoid taking out of shape shots.
Edit your photos by adding various effects, crop or add borders and more. The Camera+ app comes with Lightbox integration where you can quickly go through your photos and remove the bad shots before editing and saving them to your camera roll. Share your images on social networks with friends and family using the inbuilt feature of the app.
Camera+   $2.99
3. Slow Shutter Cam
If you are looking forward to creating long exposure shots like in a DSLR, Slow Shutter Cam will solve your purpose. The app allows you three capture modes for taking images which include motion blur, light trail, and low light. To capture long exposure shots and images in low light you will need a tripod for your iPhone.
With real-time preview feature, you can see your captured photos as you click.
Slow Shutter Cam  $1.99
Recommended Readings:
Best Movie Making Apps For iPhone 
4. VSCO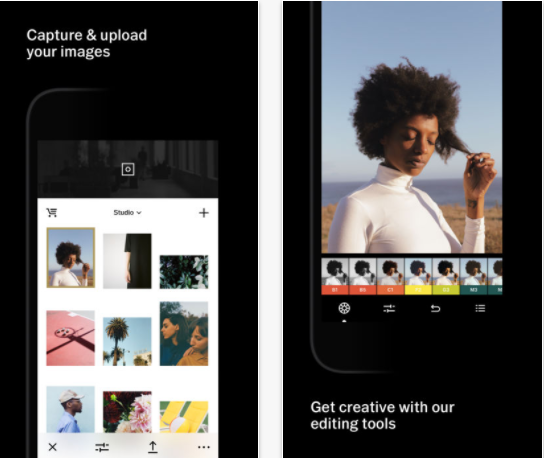 VSCO is one of the camera apps to edit and share your creation with others in the community. The app comes with hundreds of filters, various image editing tools, and RAW editing. Capture an image, add the desired filter and choose to edit your creation by using free image editing tools.
The premium version of the app is priced at $19.99 yearly where you will get exclusive tools which are updated regularly.
VSCO  Free
5. 645 PRO Mk III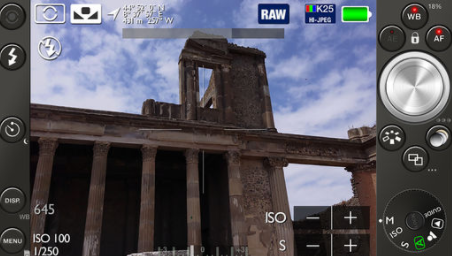 645 PRO Mk III boasts to be a powerful camera app for iPhone, iPad users. If you use DSLR camera to capture images, you will not be disappointed after using the app on your iPhone. The app provides you with a full manual control which includes semi automatic as well as automatic modes.
Shoot images in various formats and choose from the 12 photo-filters available and save images in high-quality TIFF format. With 645 PRO app on your iPhone, you don't need any other camera apps.
645 PRO Mk III   ($3.99)
6. Snapseed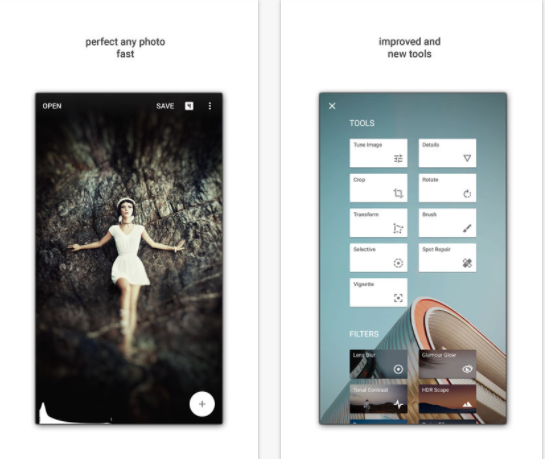 Snapseed is one of the most popular photo-editing apps for iPhone, iPad users developed by Google helps in giving a DSLR like feel to your photo shoots.
The app comes with various tools and filters which you can add on the go without much effort. Snapseed is one of my favorite photo-editing app on iPhone.
Snapseed  ( Free)
The inbuilt camera app for iPhone helps you to take some decent snaps but if you are looking for a professional DSLR like photos you will have to use third-party apps from the App Store. Above mentioned are some of the best camera apps for iPhone which you can try. What do you think about these Camera Apps? Share your favorite iPhone Camera App!