A stylus is similar to a pen in looks and is used on the touchscreen of a tablet or smartphone to write, draw or select options. The stylus helps to keep the screen of your device clean and improves productivity without the use of finger on a touchscreen.
A stylus should be chosen on the basis of the comfort of use and quality. Below mentioned are few of the best stylus for iPad, tablets, and smartphones.
Best Stylus Suited For Your iPad, Tablets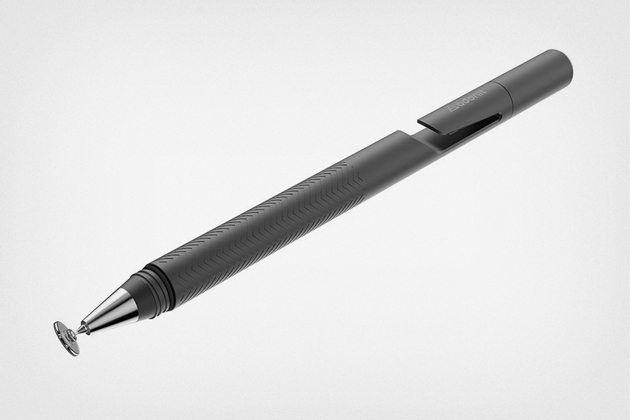 1. Wacom Bamboo Stylus duo: Wacom Bamboo Stylus duo is one of the best stylus which you can use on your iPad with ease. The stylus has a slim and responsive rubber nib along with a ball point, hence you can switch between your paper notebook and iPad like a breeze. The ink refill is of high quality and the stylus is available in six colors. Wacom Bamboo Stylus duo can be purchased at a price of $29.95.
2. GoSmart Stylus: GoSmart Stylus is available in two designs with or without a magnetic strip inside and the best part is that this styli work on any touchscreen display- smartphone or tablet. You can see the tip which makes viewing the screen easy. The stylus is available in various color options.
You can get latest additions of Series 200 and Series 300 GoSmart stylus from the Gosmart store.
3. Adonit Jot Pro: Adonit Jot Pro Stylus is made of durable aluminum and steel with a rubber grip. It lets you write or sketch with ease and attaches itself to your tablet or smartphone magnetically. The stylus can be used on your iPhone, iPad or any other Android smartphone or tablet.
4. Targus Stylus: Targus Stylus lets you take notes or draw accurately and easily. The rubber tip of the stylus is soft and does not scratch the screen of your device. The stylus not only works with your iPad but also with other smartphones and Android tablets. Targus Stylus can be purchased at a price of about $15.
5. Applydea Magnus: Maglus stylus is one of the best with new removable tip and works great on your iPad, Nexus or other Android tablets. The stylus is made up of solid aluminum and soft Silicone Surface for contact with the device. The design of stylus is comfortable and easy to use.
Do you prefer using a stylus on your iPad, tablet or smartphone?