New Year and Christmas is the time when people go on vacations with their families and friends. If you are planning to go on vacations then should consider installing these best travel apps your Android smartphone.
Best Travel Apps For Android Worth Installing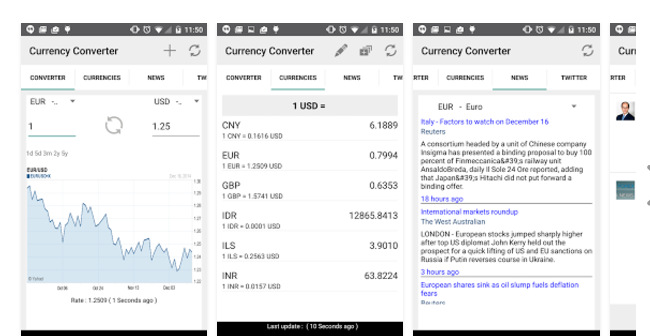 1. TripIt: TripIt is ideal for you if you are going on a vacation. Register yourself with TripIt online and send your travel arrangements to plans@tripit.com and it will organize all the details which are easy to follow even if you are offline. The app provides you directions for hotels, restaurants, and airports. Share your travel plan with friends and families and share it on social networking sites to get Travel advice. The app can be downloaded for free from Google Play and requires Android 2.1 and above.
2. FlightTrack: If you are traveling by air then this is a must-have app for your Android as you get real-time flight status and map tracking for flights around the globe. The app updates you in case your flight gets canceled and provides you information for alternate flights. Covers more than 1,400 airlines and 16,000 airports. This is a Paid app which can be downloaded from Google Play.
Also Read: 5 Travel iPhone Apps
3. The Weather Channel: The app is available for a free download from Google Play, provides accurate and detailed weather information to you in Animated and customizable radar maps. You can access the app easily from homescreen of your device. "Find me" feature provides iformations on local weather.
4. KAYAK: KAYAK app lets you to find cheap travel deals of flights, hotels and rental cars, track flights. You can book your hotel within the app and can track flight status. The app can be downloaded for free from Google Play.
5. Currency Converter: If you are travelling away from your country then it is a must have travel app for your Android. Convert and track currency from around the world even if you are offline. Download the app for free from Google Play and track how much you spend on your vacation abroad.
6. Hotels.com – Hotel Booking: The app has a database of over 154,000 hotels in 200 countries which lets you to compare price, deals, ratings or reviews and book hotels. 'Tonight's Local Deals' feature enables you to special daily offer. You can book a 5 star luxury suite, apartments or a cheap accomodation as per your choice through the app. The app can be downloaded for free.
7. Wikitude: Wikitude is "Augmented reality" guide which connects you in a different way by using the camera of your smartphone. The app provides informations on places, restaurants and discover people. You will enjoy watching surroundings in a completely different way.
Let us know if you know any other best travel app for Android!