Online video chatting with strangers can be interesting at times! Have you have got bored and looking forward to some excitement online, check out below listed websites to do video chatting with strangers for free.
Free Chatrooms To Chat With Strangers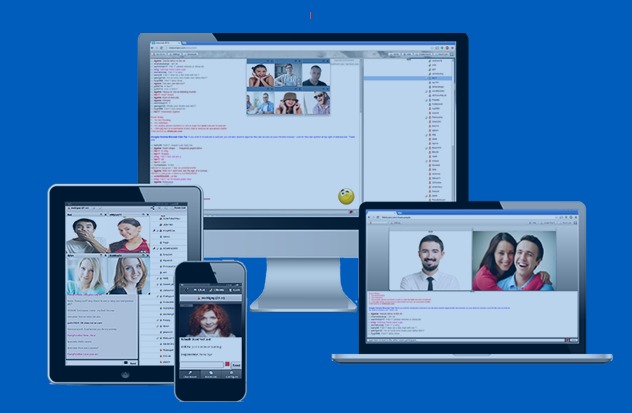 1. FaceBuzz: Facebuzz is a relatively new website where you can do a random free video chat with strangers if you have a webcam. You can easily login using your Facebook Account and start chat session. The site has some interesting features, you get the option to avoid nudity, automatically clear the chat box between each user and more.
2. Omegle: Omegle is a popular site where you can do random chats with strangers. Video chat facility has been included recently. The site automatically connects you to a random partner, you can disconnect chat at any point of time. Omega is not for younger users, it is for 18 years and above.
3. Chatroulette: Chatroulette is for 16 years and above. You can do text chat or voice text with strangers. You are required to sign up to use the services of the site. Nudity and use of fake videos or webcam not allowed.
4. Iddin: Iddin connects you to chat with strangers with a single click instantly without any registration. Users can upload photos and share them with their chat partners.
5. Tinychat: Tinychat is another free online chatting site where you can log in using your Facebook Account. You will be required to create a chat room from Homepage of the site and send the link to chat with any one. You will have to install Flash to do video chat.
6. Anybodyoutthere: The site selects random strangers to chat as per your taste. Requires login via Facebook Account. To start a chat you will have to type 110 character which describes you. If you want to chat with a user on the list, click on "Let's Talk" button, if the user accepts you request then a chat window will open.
7. Tworl: Signup with Tworl and you are ready to chat online with strangers around the world based on age, sex and location.
8. iWebcam: iWebcam provides instant Guest access to do video and text chat with strangers. Website owners can host chat rooms on their websites by embedding codes.
If you know any other free Chatrooms to chat with strangers, do share!