Tethering is a process where you can use your smartphone which has an Internet connection as a modem for laptops or tablets. Android smartphone users don't need to hack their device to use the option of tethering. Tethering is inbuilt on Android devices, however, wireless carrier charges you extra for the privilege of tethering. We will be going through free tethering apps for Android in this article.
Free Tethering Apps On Android Worth Trying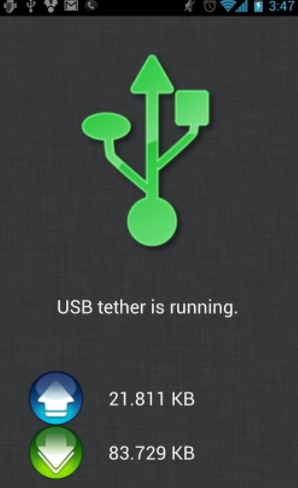 1. PdaNet+: PdaNet+ is one of the top best tethering apps for your Android letting you share Internet access of your device with your PC or tablet. To use PdaNet+ you don't require to root your device and works on almost all Android devices. No tethering plan is required.
Earlier, PdaNet by June Fabrics Tech was blocked when cellular networks were blocking tethering apps, but now it is back on Google Play with a new name, PdaNet+, which contains both PdaNet and FoxFi. The app supports tethering over USB, WiFi, and Bluetooth with an awesome speed.
2. ClockworkMod Tether: ClockworkMod Tether by developer Koushik Dutta allows USB tethering for Mac, Windows and Linux users without rooting device or any tethering plans.
You will be required to install software on your PC.
3. WiFi Tethering: WiFi Tethering by OpenGarden is another WiFi tethering App which requires root access to work without ant tethering plan.
It works with Windows, Mac OS X, Ubuntu, PS3, Wii, and Xbox.
4. EasyTether Lite: EasyTether Lite is easy to use tethering app on your Android. The app does not require root, tethering plans.
After installing, run the app on your device and follow the setup wizard and connect to your PC through USB to get started. It supports Windows, Mac OS X or Linux computers and Android 4.x tablets. To access full feature, the ability to connect to your Gaming console also, users will be required to get the full app by paying $9.99.
5. Barnacle Wifi Tether: Barnacle Wifi Tether turns your device into a Wi-Fi hotspot. The app requires a rooted device to work.
The app is compatible with Windows, Mac, Linux, and Xbox. By paying $2 users can download a Barnacle Wifi Widget, to put hotspot toggle on the home screen.
Above mentioned are some of the best free tethering apps for Android! Which tethering app you are using?