Apple's iOS 11 comes with many new features, some of the features are great while others are not so. One of the most annoying features of iOS 11 is the presence of iMessage App icons at the bottom of the screen. Some of the users may like the display of colorful apps and iMessage icons at the bottom of the screen while others find it quite annoying and distracting. It not only gives a cluttered look but can also lead to sending of accidental messages while you are trying to do something else.If you someone who is not satisfied with these iMessage app icons at the bottom of your screen you can hide them, here's how you can do it.
Hide App Icons At The Bottom Of  iMessage In iOS 11
Launch iMessage App on your iPhone in iOS 11 and tap on a conversation.
At the bottom of your screen, you will see many icons. Swipe left until you reach the right end. Tap on three dots to open more options screen.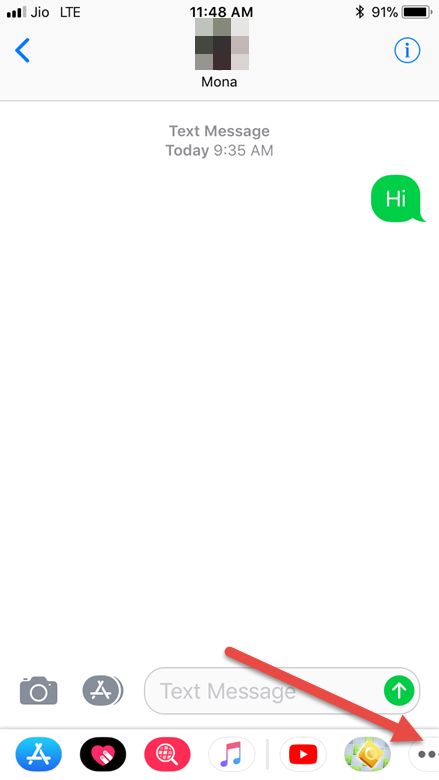 Tap on Edit as shown in the below image.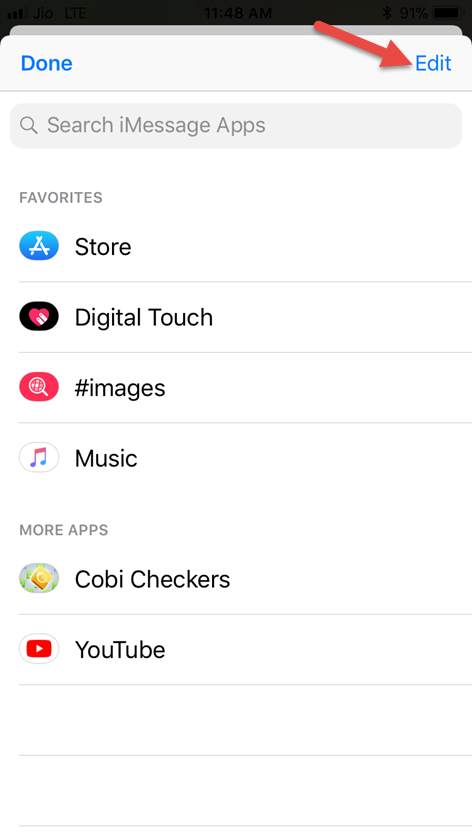 You will find many of the apps under Favorites by default, all these app icons are showing at the bottom of your screen.
Tap on the Red button on the left of each app which you want to remove. Tap on Remove from Favorites.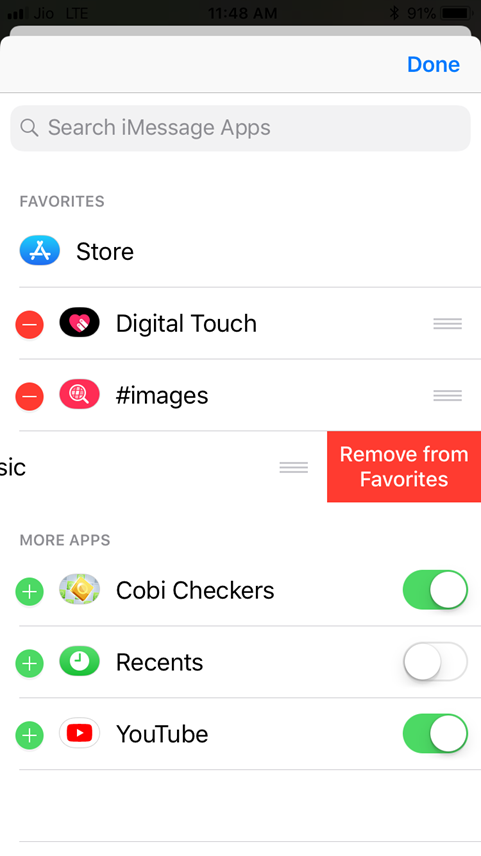 Under the More Apps, toggle the switch to off (grey) next to each app. If the switch next to the app will be on (green) they will continue to be displayed on the bottom of the screen. Once you have toggled the switch next to the unwanted apps to off, tap on Done.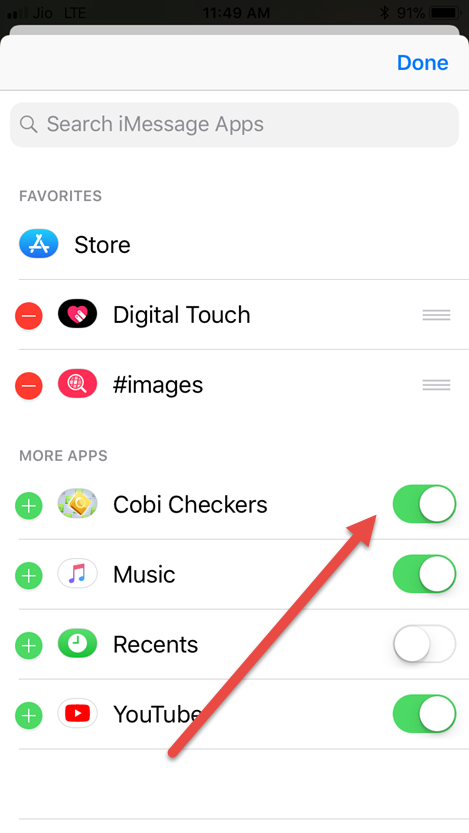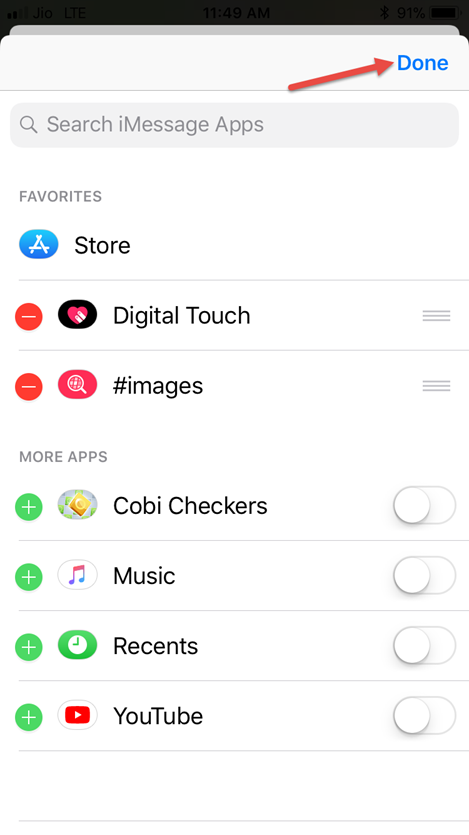 Tap on Done button on the next screen to hide app icons in iMessage.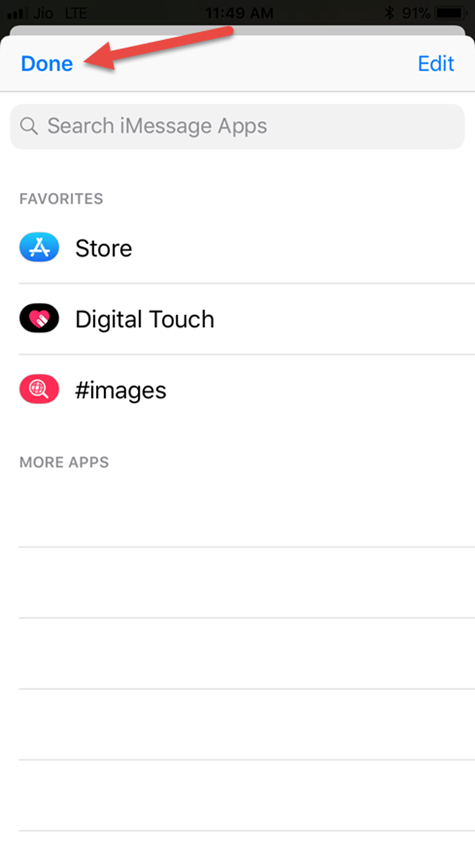 You will notice that the extra icons on the bar are hidden.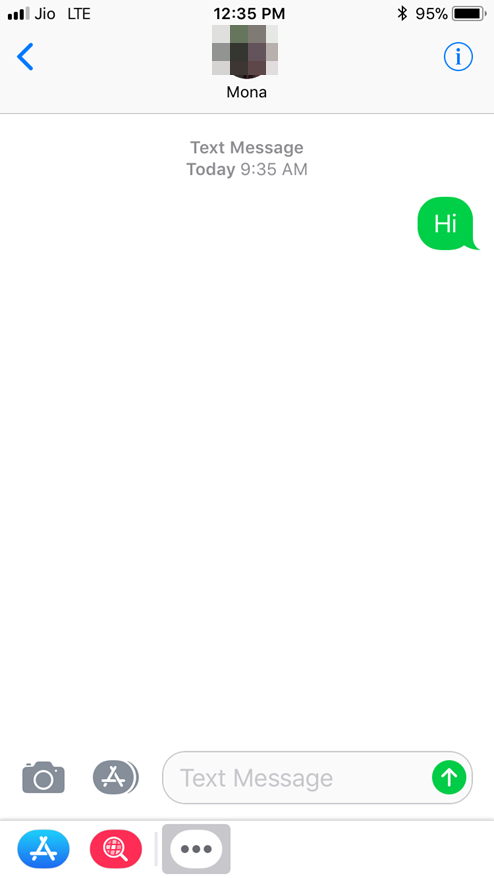 This method will not completely hide the icons and the bar from the iMessage screen, you cannot remove the App Store icon. However, it will give an uncluttered look to your iMessage screen.
Have you tried to hide the unwanted app icons in iMessage in iOS 11 on your iPhone, iPad?