If you are the lucky one of getting hold of 9.7-inch Retina display Apple's iPad Air, you should consider installing the best iPad Air apps on your new tablet. Apple's App Store has a huge collection of Apps ranging from games, music, weather and more to install on your new iPad Air.
Install These iPad Air Apps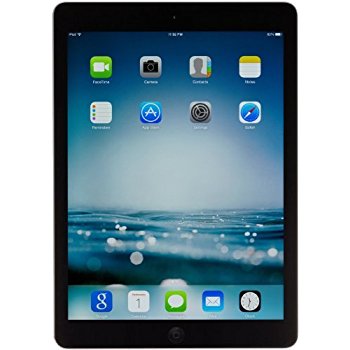 1. Skype: Skype for iPad needs no introduction, stay connected with your friends and family by sending a voice message, video calls or an instant message. Download the app for free and share your photos and videos for free.
2. Twitter: Twitter for iPad is the best app for social networking addicts! Connect with people, get real-time stories, ideas on your timeline. A very useful app, download it for free.
3. Spotify: Spotify is one of the best and popular music streaming apps which you can download for free on iPad Air. Listen to millions of songs for free, the Premium version lets you listen to music offline and share music with your friends on social networking sites.
4. Pocket: If you come across an article that you want to read but don't have to read? With a Pocket app for iPad, you can easily save articles, videos and other webpages to read them later offline.
5. Netflix: Do you enjoy watching movies and TV shows? Netflix for iPad lets you get to access your favorite TV shows and movies while on go. There is a free trial for one month and then you need to have a paid Netflix subscription.
5. NYTimes for iPad: The New York Times is one of the top newspapers, specially designed for your iPad. Read news alerts, save articles and share articles on various networking sites for free.
6. Snapseed: Snapseed is a photo-editing app for your iPad. Edit your existing images, adjust brightness and contrast. It has many tools which will give your photos extraordinary looks.
7. iWork: iWork is the best productivity app which you can install of your brand new iPad Air. It comes for free for a newly purchased iOS device. iWork includes Pages, Numbers, and Keynote.
8. iLife: iLife apps are similar to iWork, iLife apps include GarageBand, iPhoto and iMovie. These come free with the purchase of a new iOS device.
9. AccuWeather: Accuweather provides you a detailed weather report, it provides you with hourly and long-range forecasts, interactive Apple Maps, severe weather alerts and so on.
Also Read: 5 Best iPhone Apps For Thanksgiving Dinner
6 Best iPhone Apps For Black Friday
10. Facebook: Stay connected to your friends and family while on the go on your new iPad Air. Update your status, photos, and videos this holiday season.
Which iPad Air apps you have installed?