How can your iPhone help you achieve your weight loss goals? It is important for anyone who is trying to lose weight to find a way of tracking their eating habits and daily activities, as this is key to benefitting from a structured diet plan. Trying to shed pounds can be difficult enough without keeping tabs on everything you eat and the activities that you undertake.
There are ways to make things easier, however, and one way is to utilize the highly effective My Weight Loss Coach app for the iPhone. This weight loss app makes it far easier to track eating habits and activity levels to aid your weight loss, and also offers a range of features that will provide you with inspiration, motivation, and even enable you to have some fun whilst you are working your way towards your target weight.
Some of the Features Of Weight-Loss Coach
This powerful little tool contains a range of valuable features that are designed to keep you on the road to weight loss. You may find that the app takes some time to set up, and this is because you will need to enter a variety of information in order to get the most out of it. However, if you are committed to losing weight, spending fifteen minutes or so setting it up should be a breeze, as you will get plenty out of it once you have it up and running.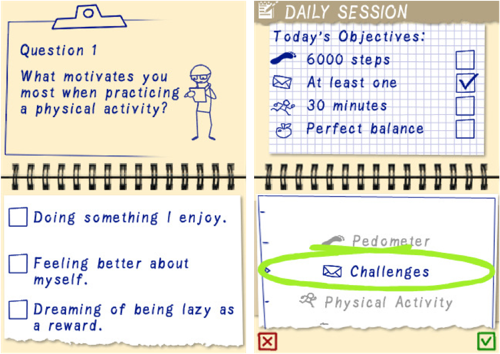 Amongst the great features you will find on My Weight Loss Coach are:
The ability to create a personal profile, which enables you to keep a close eye on exactly what you need to do in order to lose the weight.
An input feature that will allow you to enter your food consumption, daily activity levels, and daily steps so that you can keep tabs on your progress.
The ability to turn your iphone into a pedometer.
A facility that enables you to benefit from inspirational tips and advice to spur you on with your weight loss.
My Weight Loss Coach app gives you more control when it comes to your weight loss, and is the perfect practical, valuable, and motivational tool for those that are determined and committed when it comes to shedding those excess pounds.
The Benefits of the Weight-Loss Coach
The features themselves reflect the benefits that users of this weight loss app will be able to enjoy. However, there are also some other benefits that this app offers to those wanting to lose weight.
Mini-games, challenges, and coaching sessions that come with this app make losing weight more fun and more light-hearted, which makes a big difference to the usual misery that accompanies dieting and weight loss programs. Most of us are familiar with Weight Watchers, Nutrisystem, Medifast and other commercial weight management programs. What we may not know is that many dieters fail on these programs because of lack of motivation. My Weight Loss Coach addresses this issue very effectively by means of games and challenges that keep the dieter motivated.
Another thing to bear in mind is that you have the peace of mind that this app has been developed by experts in the diet and nutrition field, so there is real value in the features and facilities that the app offers.
Having a tool like this to help you with your weight loss can make a big difference to your level of success, giving you more focus, taking a lot of the hard work out of tracking your progress, and giving you achievable goals to aim for. At just $0.99 from iTunes and the Apple App Store you can enjoy the benefits of this weight loss app for next to nothing.
In Conclusion
Although the set up of this app can be somewhat time-consuming compared to some others, I think its simple yet effective features provide those looking to shed some weight with the support that they need. Every bit of help can count when it comes to weight loss, and with My WeightLoss Coach you can combine help and advice with fun and facilities to make your weight loss that little bit easier.