To celebrate March Madness Football Tournament Facebook has released a hidden game inside its Messenger app. Facebook Messenger's hidden basketball game is available for both Android and  iOS users.
To play Facebook Messenger hidden basketball game make sure that you are running the latest version of Facebook Messenger on your Android or iOS.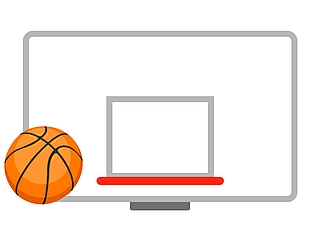 Best Coolest Facebook Status Updates
 Facebook Messenger Hidden Basketball Game
Launch Facebook Messenger on your mobile devices running the latest version of Facebook Messenger.
Sent a basketball emoji to your friend on Messenger chat.
Now, double tap on the basketball emoji you have just sent to activate the hidden game.
The game is easy to play, you will have to throw the basketball by swiping up and try to get it in the hoop. You will be rewarded with an emoji if you are able to successfully get the ball in the basket. The game gets challenging as it progresses.
The game is a no-nonsense simple addictive gameplay with no cheat codes or score sharing with others.
Disable Facebook Videos Auto Play
This is not the first time that Facebook has embedded a game into its messenger app, earlier this year a chess game was introduced that can be activated by typing @FBChess in the chat conversation.
The hidden basketball game on Facebook Messenger can be played on both Android and iOS devices, make sure that you have installed the latest version of the app.