Mobile technology has changed our lives for good. Today there are billions of applications for your mobile which are helpful in increasing productivity for freelancers and work from home individuals. Listed below is the list of some cool mobile apps to improve productivity. Install these mobile apps and find it yourself.
These Mobile Apps Will Improve Your Productivity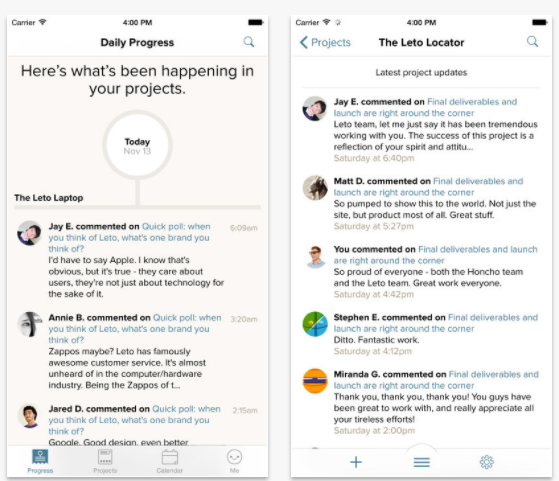 1.  SugarSync
SugarSync is a strong competitor to Dropbox which lets to easily backup, sync and access your files from your computer and all mobile devices. You can edit a particular file on your home computer and access the updated file on your mobile. God forbid, in case of theft you can remotely wipe all synced data from the computer.  It offers 5 GB free cloud storage for 90 days to its users.
SugarSync is available for a download for iPhone, Android, Mac OS and Windows.
2.  Accomplish
If you are an Android user, Accomplish is a to-do list app for you. The app lets you to graphically plan out your daily to-do things with the in-built planner. The app is simple to use and users can easily drag tasks from to-do list into "day view".
Accomplish is available as a free download from Google Play.
3.  LastPass
No need to remember passwords and log in details, there is an app for that! LastPass is a popular and strong password generator. The app stores your usernames and passwords for all of your online accounts in LastPass master password and syncs them across all of your devices. It automatically fills in forms and login details when browsing the web through Safari or Chrome browser using password vaults.
LatPass is available for a free download for iPhone and iPad with in-app purchases.
4.  Basecamp 2
Bacecamp 2 is a very popular project management app for your iPhone. The app features multiple users accounts for the same project so that it is easy for you to work along with your colleagues. You can view to-do lists, text documents and discussions on the project from the dashboard of the app itself. Basecamp 2 is compatible with iOS 9.
Basecamp 2 can be downloaded for free the App Store.
5.  Evernote
Evernote has a simple user interface and one of the best productivity apps. Evernote lets you to notes easily, make a to-do list and add files or picture if required to the notes. Discuss the notes with your colleagues right from the app itself.
Evernote can be downloaded for free from the App Store with in-app purchases.
6.  Workflow
Workflow is a powerful app which automates your task from animating a GIF, tweeting a song you are listening to,  getting directions to your nearest coffee shop just by doing a single click. Workflow features more than 200 actions which include reminders, maps, photos, AirDrop, music and more. Workflow lets you add a home screen icon to call your loved ones.
Workflow can be downloaded from the App Store at a price of $2.99.
7.  Slack
Keep up team work by communicating with your team members while on go. You can perform tasks such as real time messaging, file sharing, one-to-one and group conversations with your team. One of the best features of the app is that  it lets you to to get updated feeds from your other apps for free.
Slack is available for a free download from the Google Play.
Feedly is a great news reader tool available for iPhone and Android users. The app lets you have your blogs, publications and YouTube channels in one place. Users can easily add RSS feeds to the Feedly and read the content anywhere.  Feedly is integrated with Facebook, Twitter, IFTTT, Evernote, Buffer, OneNote so that you share content with others.
Feedly is available for a free download.
Feedly for Android 
Feedly for iOS 
The fastest way to shorten URLs so that you can easily tweet or share with others in the team and get click analytics.
URL Shortener is available for a free download from Google Play.
These are some of the best mobile apps which will improve your productivity. Which is your favorite mobile productivity app?