Android is the most popular mobile platform in the world. The popularity of Android is because it is an Open source, which has made it vulnerable to malware, trojans, and viruses.
It is imperative that you protect your Android device. Read on, how to protect your Android device.
Protect Your Android Device By Following These Steps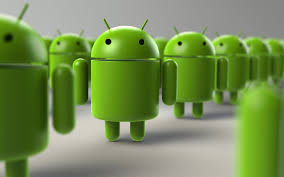 1. Lock your Screen with a password: Sometimes out of laziness we forget the basic security of our device. Lock the screen using a password, Pattern or PIN. You can easily activate lock by going to Settings >> Security of your device. It is better to use password or PIN to lock your device as compared to Pattern when in public places.
2. Don't install apps from unknown sources: Google Play is the safest place to download and install apps on your device. Installing Android APK's from third party or any webpage might contain malware. Turn off installing apps from unknown sources by going to go to Settings >> Security.
3. Turn on Android Device Manager: It might be possible that you may lose your Android in restaurants, movie halls or in other public places. If you have activated Android Device Manager on your device, you can easily locate, lock and erase the data stored in your phone. However, your phone should be linked to your Google Account.
You can ring your device for full 5 minutes even if it is in silent mode and erase data completely.
To enable the option go to Security Settings >> Device Administrators.
4. Lock Your Apps: Install lock on apps to secure your private data which you don't want others to access. There are a number of free apps in Google Play which will offer an extra level of security to your apps. If you want to open password protected apps you will be required enter the required password or PIN to view.
5.Avoid Rooting your Android: Rooting provides you the freedom to install Custom ROMs and apps but voids warranty of your Android device. Any one can access file system of your device leading to a security threat. Stay away from rooting your Android.
6. Enable Remote Swipe: The ability to remotely swipe your device is essential when you lose your device. However, you need to sync your Google Account with your device to use the same. Remote Swipe will erase your data from device and do a factory reset.
There are many apps in Google Play which you can install to use Remote Swipe feature.
7. Update your device to latest Software: Last but not the least, always update your device to the latest software. Google releases software updates which patches security vulnerabilities.
Check for Software updates from Device Settings.