Mobile apps have changed the way we travel from one place to another. If you live in a city and have a smartphone with access to the internet then you might have used ride-sharing apps like Uber, Ola, Lyft, and others to travel to the airport or to work. These ride-sharing apps like Uber have revolutionized local transport system globally. You can easily book your ride via the app, track and pay your taxi fare directly from the app.Uber is, however, facing a bad PR with complaints regarding snooping on journalists, unfair hiking of prices safety, pushing drivers with bad credit to sign up for loans and more which has forced some customers to cancel their Uber accounts.
Check Out These Uber Alternatives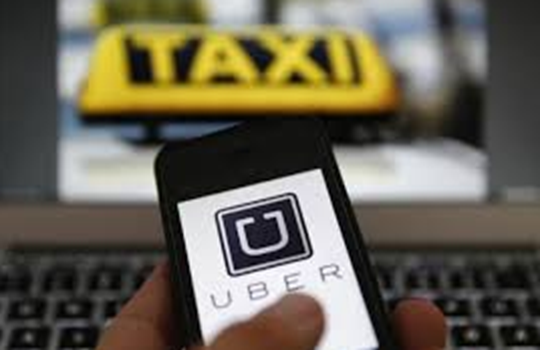 Lyft is a strongest competitor of Uber in the US operating in over 60 cities. The users will have to sit in the front seat instead of back. Lyft maintains a zero tolerance policy, all the drivers have to undergo DMV and background checks along with 19-point inspection of cars. It has similar user interface like Uber.
It offers three services Lyft, Lyft Plus and Lyft Line where users can either ride alone or share rides with others.
Sidecar is a San Francisco based company and is available in eight U.S. markets offering lowest prices on road. Users can choose their rides based on price, ETA and vehicles. It offers carpooling services along with Sidecar Deliveries. The drivers can make $30 per hour and should be above 21 years with no criminal background.
Hailo is UK-based ride-sharing service launched in London in 2011 and is available in 20 cities, including London, Madrid, Barcelona and Osaka and Ireland. With Hailo you can get a professional taxi or licensed car service driver "in just two taps".
With recently introduced electronic pay users can pay the fare of the cab fare directly from the app. There is also Hailo for Business for the business class.
Curb formerly known as Taxi Magic is available in 60 Cities of the US having 35,000 cars. Curb is reliable and safe as it works with only professional taxi and for-hire drivers. Users have the option to make payment through the app or cash in the cab.
Gett, formerly known as Get Taxi is one of the fast growing ride-sharing service in the US and a strong competitor to Uber. Gett is currently available in 24 cities worldwide including London and Tel Aviv whereas in the US it is only in New York. Gett avoids "surge pricing as compared to Uber. It is number one on-demand black car service. The company is also offering promotional offers like $10 rides anywhere below the 110th street in Manhattan.
Drivers of Gett can earn up to $1600 weekly and users can easily pre-book their cars two weeks in advance with no price surges.
goCatch is Australia's most popular ride-sharing service having more than 35,000 drivers. The company has reduced the credit card surcharge to 5% across Australia and has also partnered with Qantas Frequent Flyers where users can earn 1 Qantas point per AU$1 spent on cab travel.
Ola Cabs is one of the most popular ride- sharing service and a strong competitor to Uber in India. It is available across 85 cities in India where users can make online payment or cash in car. You can choose "Ride now" or pre-book with "Ride later" option. Users can invite friends and earn Ola Money.
If you are looking for a ride, the above mentioned are best alternatives to Uber! Which is your favorite ride- sharing service, feel free to comment.