The value of 1 Bitcoin as I am writing is 7168.07 US Dollar. The rise of Bitcoin and other cryptocurrencies has led many users considering investing on these cryptocurrencies. Bitcoin Exchanges is a digital marketplace where people can buy or sell bitcoins using different currencies. You can exchange Bitcoins for dollars, euros, and other currencies or a Bitcoin alternative such as Ethereum.Before choosing a Bitcoin exchange you need to consider its privacy, fees, liquidity, reputation, and customer support. You should understand that Bitcoin is a digital currency and cannot be printed like other physical currencies. There are many Bitcoin exchanges available globally and choosing the best Bitcoin exchanges can be a really daunting task. Here are the 6 best Bitcoin Exchanges for you to trade in cryptocurrency.
The Best Bitcoin Exchanges
1. Coinbase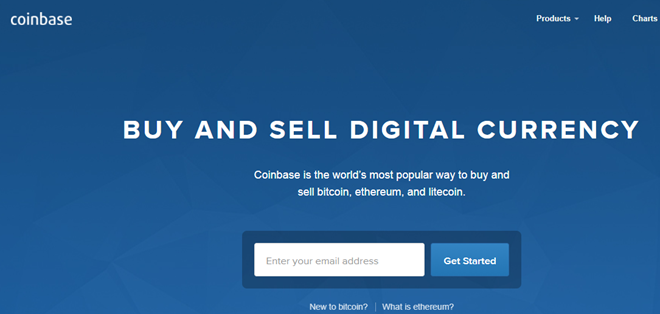 Coinbase is one of the most popular and a trusted site to buy and sell digital currencies. As per their site, they have exchanged $40 billion in digital currency, served 12.1 million customers and support 32 countries. To get started with Coinbase you need to first create a digital currency wallet to safely secure your digital currency and connect your bank account, debit or credit card.
The Coinbase charges a fee for every purchase and you need to verify your identity using valid documents. Coinbase monitors transaction activities of its users and your account may get closed if you are found of performing dubious activities.
2. Kraken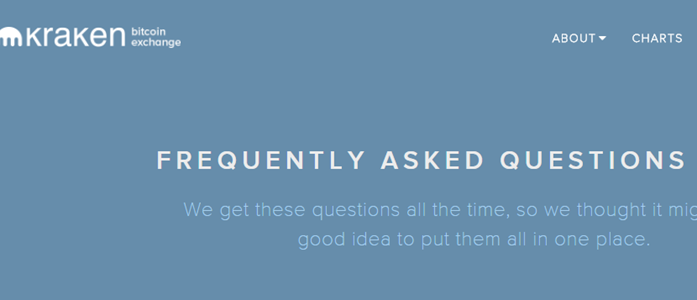 Kraken was founded in 2011 and is the largest Bitcoin exchange in the world. It is simple to start trading with Kraken, you will have to first set up your Account with Kraken and verify using valid documents for security purpose. Buy Bitcoins by depositing cash from your bank to your Kraken account and withdraw Bitcoins to your wallet.
Users can trade Bitcoins with euros, US dollars, Canadian dollars and Japanese yen. The trading fee of Kraken is low and you can trade Ethereum, Bitcoin Cash, Monero, Dash, Litecoin, and others.
3. Gemini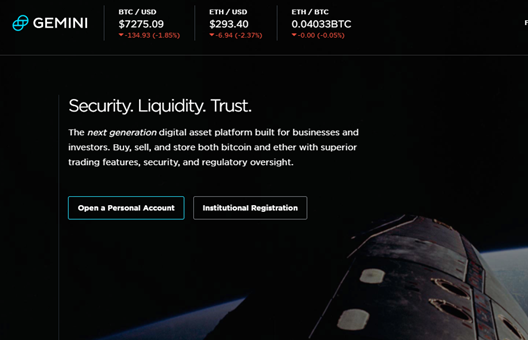 Gemini is another one of the best Bitcoin exchanges operating in 45 U.S states and many other countries founded by the Winklevoss twins. Gemini offers both Personal and Institutional Accounts for exchange depending upon the requirement of an individual.
It only trades in Bitcoin and Ethereum, supports US Dollars for wire transfers and does not charge fees for wire deposits or withdrawals.
One of the best features of Gemini is that it offers Instant ACH Deposits for fast access for trading Bitcoins but unfortunately it lacks a friendly trading interface.
4 Bitstamp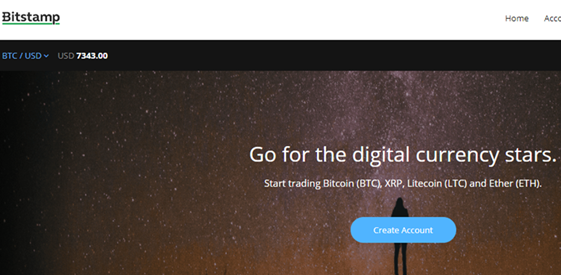 Bitstamp is one of the popular bitcoin exchanges established in 2011 founded by two Slovenian college-dropouts. Once you have opened an Account with Bitsatmp and verified it, you will be able to buy Bitcoins using your Credit or Debit card.
A bank wire transfer in Bitstamp takes 5 business days whereas SEPA transfer takes in 2 to 3 business days.  Bitsatmp is ideal for traders, the fees will depend on how much you trade.
How To Block Websites From Using Your CPU To Mine Cryptocurrency
5. OKCoin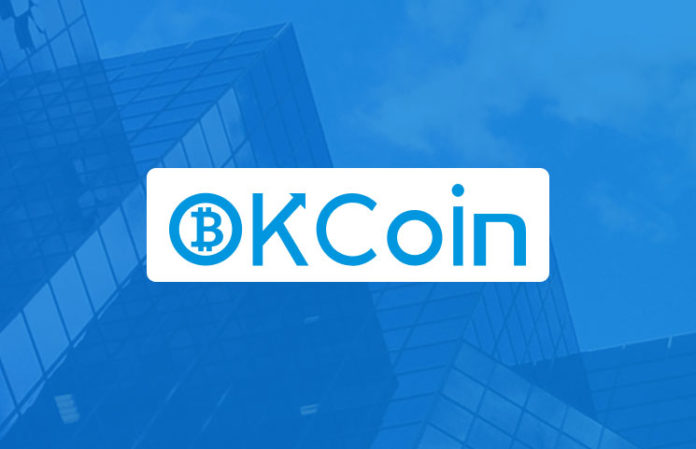 OKCoin is a Chinese Bitcoin exchange founded in 2013 which lets users trade in US dollar, Euro, and Japanese Yen as fiat currencies, and Bitcoin, Litecoin, Ethereum as cryptocurrencies. It consists of two exchanges: OKCoin China (for Chinese residents) and OKCoin International (for International residents).
It has two-step verification method which normally takes 2-3 days, money can be deposited using a wire transfer. Individual users are charged 0.1% for the amount transferred and withdrawn. Bitcoin and Litecoin withdrawals are free of charge. OkCoin has an easy to use interface with a dedicated support system.
6. Changelly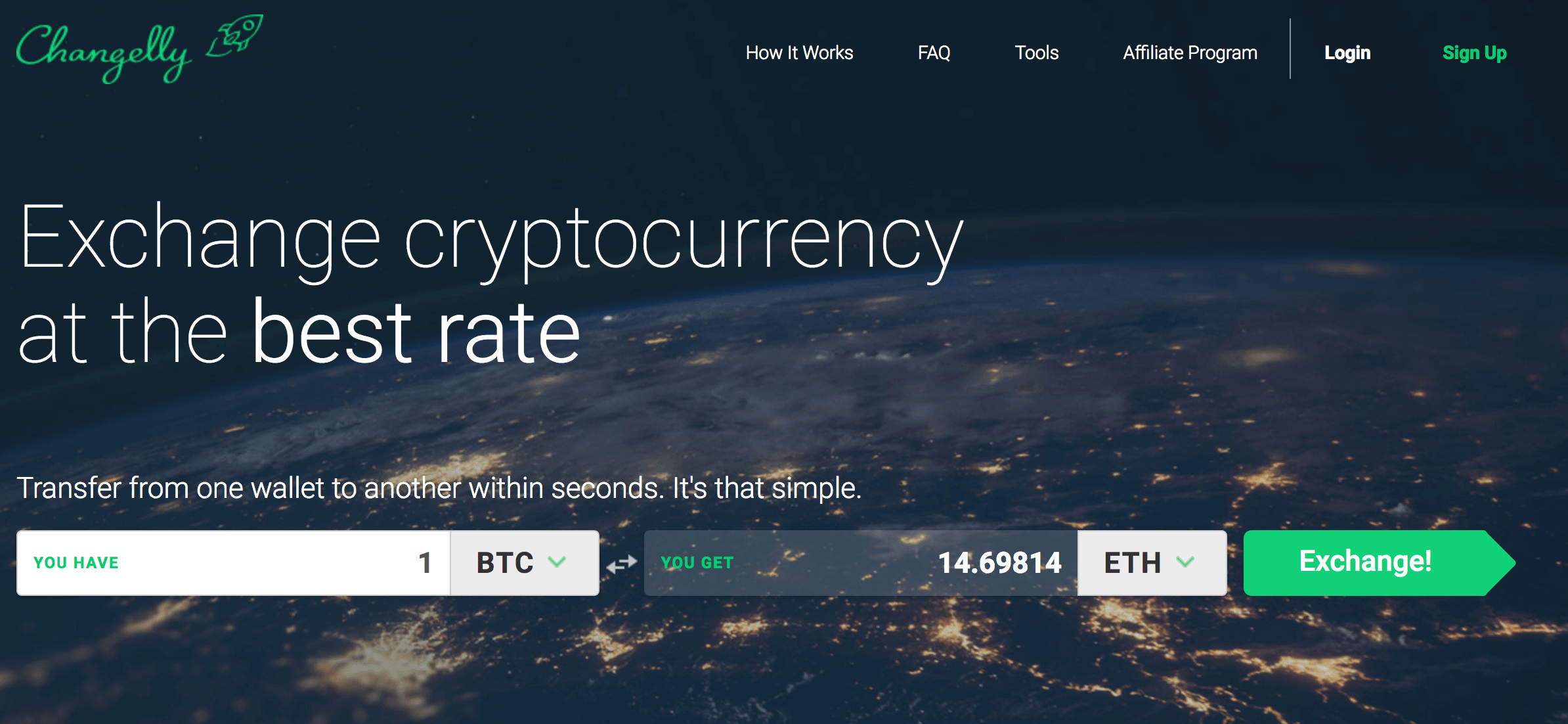 Changelly comes with an intuitive user interface and supports many cryptocurrencies including Bitcoin, Litecoin, Ethereum, DigitalNote, Monero, Dashcoin, Dogecoin and more. It protects users Account with two-factor authentication and charges fees of 0.5% per trade with no hidden charges.
Changelly Bitcoin exchange comes from a popular mining platform MinerGate and it takes only takes 5-30 minutes to process a transaction. Affiliates of Chngelly can earn 50% of commission.
Have you purchased Bitcoins? Above mentioned are the best Bitcoin Exchanges having a good reputation and support vouched by millions of users globally. Which is your favorite Bitcoin exchange?