From birthdays to anniversaries, office parties to lunches with friends or family, people are opting for dining out. On an average 51% of diners go out to eat more than once a week, whether you are new to restaurant business or already heading one, you need to understand that technology has changed the restaurant business for diners and restaurants. Restaurant owners need to maintain an efficient restaurant reservation system which will help them to reduce the waiting time of diners, manage restaurant efficiently and increase profits.
Why Do You Need A Restaurant Reservation System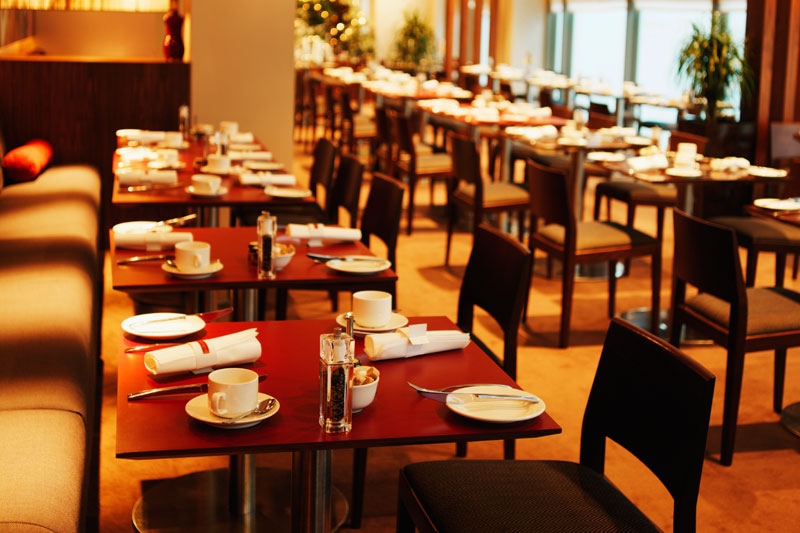 Going to a restaurant with friends and family and finding that you will have to wait for about an hour for the table can be really frustrating for the diners.
Earlier hotel staffs or managers used to take phone calls for a restaurant reservation and write the names on a piece of paper. But with an advancement in technology online restaurant reservation systems have come up. With online reservation systems, users will be able to book a reservation at their convenience without making a call to the restaurant by going to the restaurant's personal website or by using a third-party service.
Restaurant owners have various options to choose from which includes Resy, OpenTable and more. Listed below are the best online Restaurant Reservation Systems to choose from depending upon the requirement of your business.
Best Online Restaurant Reservation Systems
1. DineTime
Restaurant Reservation System like DineTime enhances the guest experience and provides restaurant table management, waitlist & reservation management. With restaurant analytics, Restaurants can get real-time data on the waitlist, table turns and customer analytics which will help you to increase efficiency. The restaurant reservation system provides real-time wait times to the diners
DineTime mobile app lets diners to easily to search your restaurant and book a table at their convenience.
DineTime plan is available in five different plans  – Free, Pro, Premium, Elite, and Server.
2. OpenTable
OpenTable is a popular online reservation system founded in 1998 and then acquired by Priceline Group in 2014, helps the restaurant owners to fill empty seats and manage reservations across more than 40,000 restaurants worldwide for 21 million diners every month. It also provides Dining Rewards & Points to its users. Making restaurant reservation through OpenTable is easy- choose your location, add the number of people, time and tap on Find A Table option.
The Restaurant owners will have to download the OpenTable software and pay $249 per month for the membership and reservation fees of $1 per diner booked through the OpenTable.com or $0.25 per diner booked through the restaurant's website.
3. Yelp Reservations
More than 92 million diners use Yelp Reservations to book a table every month. Yelp Reservations helps the restaurant owners to manage waitlist, automatic filling of the waitlist in case of cancellation and the table management app makes it easy for owners to keep a track of dining preferences and special occasions of regular diners. The online reservation system sends text messages to diners when a table opens up with the real wait time.
Yelp Reservations is priced at $249 per month with no hidden fees.
4. Resy
Resy was launched in 2014 in New York City and works with more than 1,000 restaurants in the US. One of the best features of Resy is that it offers restaurant reservations and waitlist system in one platform. The restaurant reservations system includes table management, ticketing, web booking, CRM, mobile app and more.
The Resy software is available for the Restaurants for a flat monthly fee depending on the plan.
The popular online home -rental service site Airbnb is partnering with Resy to allow users to reserve tables without leaving the app.
Above mentioned are some of the best online restaurant reservation system. Depending on your budget and requirement make sure that you include online reservation system for your restaurant to succeed.