Ads running on Android can be really annoying. No doubt, advertisements are necessary, websites earn money by placing ads. However, sometimes ads placement can be irritating for users. Wouldn't it be great to play Android Games without those irritating pop-up ads?
Today in this post we will be going through the guide to learn how to block ads on Android Apps, below mentioned games and Browser.
By removing those ads you can save your mobile data and increase Internet speed of Android.
Also Check: Best Antivirus Apps Fbelow-mentioned
The methods are going to work on both rooted and non-rooted devices.
Block Ads On Android Easily With These Apps
Blocking ads on Android using Adblock Plus does not require a rooted device. Adblock Plus can be downloaded from the open source project site.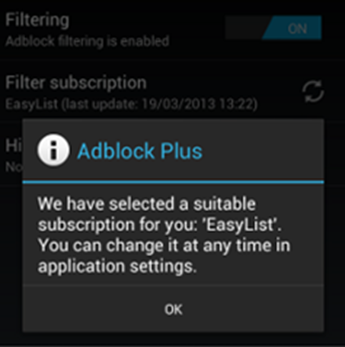 1. At first you will have to enable unknown sources. To enable unknown sources go to Settings >> Security >> Applications.
2. Download Adblock Plus APK. Link given above. Install the app once download is finish.
3. Once installation is through, Adblock Plus will automatically change the proxy settings of your device.
4. If the app does not changes the automatic proxy setting for your devices, you will have to do it manually by going through the Configuration page.
Once through with the above mentioned steps Adblock Plus will start blocking ads.
2. AdAway
If you have a rooted device, Adway is the best option for you to block ads on Android. The app lets you download hosts files which contains most of the IPs from where the ads are served and the app blocks them.
The hosts file is present in the Operating System which contains a list of mappings between hostnames and IP addresses.
The app also lets you to block ads from certain sites also.
Before downloading the app make sure that your device is rooted and you have enabled the unknown sources. To enable unknown sources go to Settings >> Security >> Applications.
Grant root access when prompted by Adway app. Restart your device once installation is through, ads on Android are blocked.
Above mentioned two methods are used to block ads on Android. Surf Android without annoying ads 🙂