With a free e-card, you can let your friends and family know your feelings without spending any money. The holiday season is the time to buy best holiday gifts or a greeting card. If you believe in saving the environment, go through the list of some best sites to send e-cards to your loved ones. Have you tried list Thanksgiving dinner apps to make a perfect Thanksgiving dinner for your guests?
These Sites Lets You Send Free E-Cards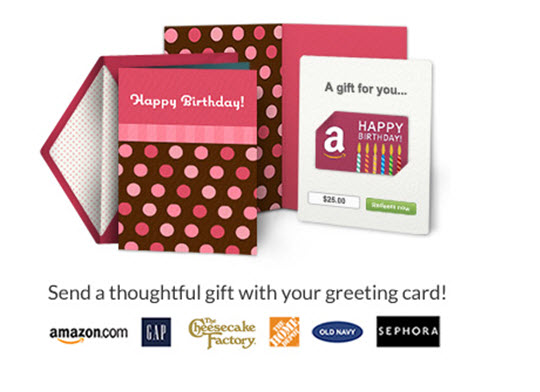 1. Punchbowl: Punchbowl is one of the best sites which lets you send free e-cards which have look and feel of traditional paper greeting cards. You can choose from a huge collection of e-cards and personalize them as per your requirement with envelope liners, custom postage, and rubber stamps. You get e-cards for birthdays, anniversary, graduation day, friendship day, get well soon and much more.
2. Hipster Cards: Hipster Cards have more than a thousand cards in various categories like "Pulp Fiction" and "Flirty & Sexy" and more. To send an e-card you will have to add recipients details and click on "Send". If you want to send some funny e-cards, the site is just for you.
3. Ojolie: ojolie is being started by a husband and wife team, Frederikke (Danish artist) and Timothy (Taiwanese American IT specialist) which offers a beautiful selection of hand-painted and animated cards. The site offers both free and premium designs to choose from a range of various categories and designs.
They also offer Corporate e-cards to their clients $350 for up to 500 card recipients. They offer excellent customer service with new cards included every month.
4. 123Greetings.com: 123Greetings.com lets you to easily create send free e-Cards that you can customize with your personal messages to multiple recipients. The site offers additional features like reminders for birthdays, upcoming events, artists I follow, my received cards, my address book to store address and others. You also have the option to create, send and track your invites online. They have a huge collection of various e-cards which you will not find on other sites.
5. MoMA E-Cards: MoMA E-Cards website is of New York's famous Museum of Modern Art devoted to e-cards based on work of artists. You can choose your e-card from various categories such as Architecture and Design, Drawings, Films, Sculpture, Photography, Father's Day and Prints. You can also browse and search e-cards by artist name.
To send a card, click the card you want to send and then enter the message and email addresses of recipients. No registration required.
6. Rattlebox: Rattlebox lets you send free video e-cards for various occasions. Choose from more than twenty categories to send hundreds of video-cards to your loved ones.
You will be required to sign up to send a video e-card.
Also Read: 12 Top Best Sites To Watch Movies Online For Free
If you are aware of other useful sites for creating and sending free e-Cards, do share!