Snapchat a popular photo-sharing app has announced the launch of Snapchat Spectacles similar to Google Glass for Android and iOS users. Snapchat Spectacles are connected sunglasses can record video clips that are automatically saved to your Snapchat Memories.
Spectacles camera has an 115-degree lens, available in coral, black and teal colors and priced at $129.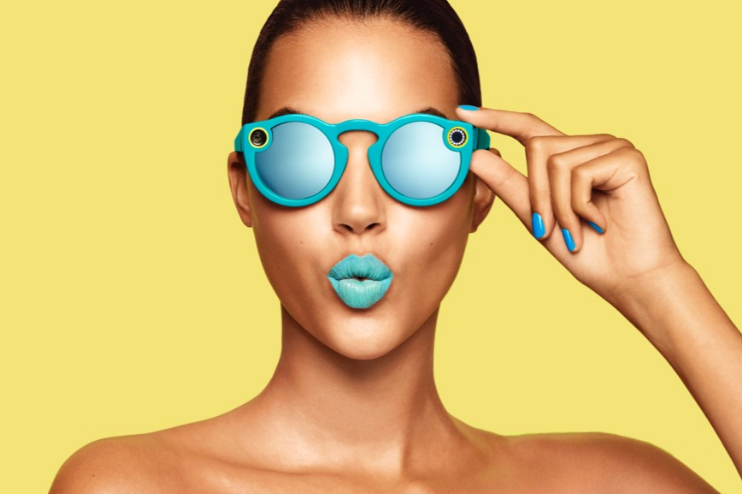 Cool Snapchat Tricks 2016 Which You Should Know
If you are an iPhone user, check out tips to pair and use Snapchat Spectacles with iPhone and Android.
Steps To Pair And Use Snapchat Spectacles With iPhone And Android
Pair Snapchat Spectacles With iPhone And Android 
1. Firstly, turn on Bluetooth on your iPhone or Android.
2.  Now, launch Snapchat App on your iPhone and tap on Snapchat chat icon (ghost icon) on your device screen.
3. Press the scannable Snapchat Code to pair Spectacles with your device.
Snap Videos With Spectacles  
If you want to take video using the Spectacles you will have to tap on the button at the top left- corner of the Spectacles.  A video can be recorded for 10 seconds only and then it will stop automatically. To record a video for another 10 seconds you will have to tap again. At a time you have the option to record a video for 30 seconds.
Edit And Share Videos Recorded By Spectacles On iPhone And Android
The videos recorded on the Spectacles are saved in the Snapchat app as Memories on your iPhone or Android. The videos recorded with the Spectacles are transferred via Bluetooth or Wi-Fi. Android users can transfer snaps via Wi-Fi. The videos can be found under the Specs tab inside of Memories in the Snapchat app.
You can edit the videos and share them on Sanpchat app with your friends or to other social media platforms directly.
How To Charge Snapchat Spectacles 
As per Snapchat, the Snapchat Spectacles batteries will last a day and you can find the battery status of the Spectacles by double tapping the outward-facing light on the sunglasses which works as a battery indicator.
The Snapchat Spectacles comes with a charging case,  charge the spectacles using the charging case.
Snapchat Spectacles can be bought from yellow vending machines called Snapbots. Have you used Snapchat Spectacles?