Apple has announced the launch of its smartphone the iPhone SE. If you are an Android users and want to move to iOS platform you can easily do that now.
Transferring data from Android to iOS was a daunting task earlier, however with the launch of iOS 9 things have become easier. Now, you can easily move your data from an old Android smartphone to the iPhone, thanks to the Move to iOS app by Apple in the Google Play.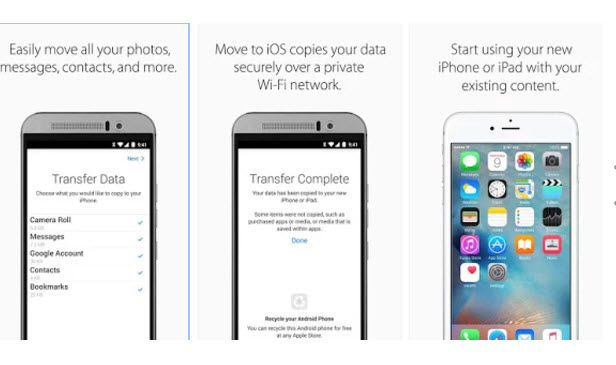 Move to iOS app can easily transfer contacts, text messages, web bookmarks, calendars, photos, and videos but cannot transfer your apps, music or passwords. The Move to iOS app requires Android 4.0 or later and to transfer data make sure that you are running iOS 9 or higher on your iOS device.
Best Places to Sell Old iPhone
Best iPhone SE Glass Screen Protectors 
Transfer Data From Android To iPhone Easily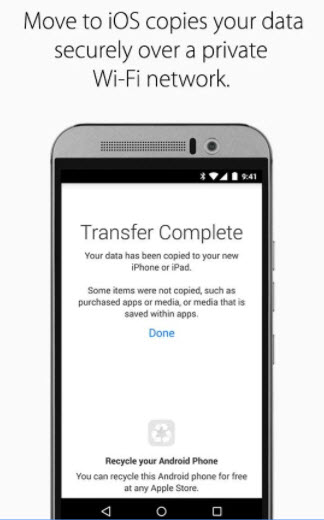 1. On your iPhone start the normal setup process until you reach the screen "Apps & Data".
2. Now, tap "Move Data from Android" option.
3.  On your Android make sure WiFi is on and is connected to the network.
4. Go to the Google Play on your Android and search to install "Move to iOS" app.
5. Launch the app, tap on "Continue" and then agree to the terms and conditions.
6.  Enter the 10-digit code on the screen of your Android which is displayed on iPhone.
7. Your iPhone will connect to your Android device over a private Wi-Fi network and you will get a prompt  "Choose what you would like to copy to your new iPhone".
8. Choose from the available options – Google account, Chrome bookmarks, text messages, contacts, and photos and videos and click "Next".
 9. The selected data will be transferred over to your iPhone from the Android.
10. At the end of the transfer process in Move to iOS app on Android, you will get a prompt that you recycle your old Android for free at the Apple Store.
How do you transfer data from Android to iPhone?