Investing in a new coordinate measuring machine is a big step in the right direction for any shop that wants to improve the quality and accuracy of its components, and higher inspection capacity with better accuracy standards are great selling points when you bid for new contracts. However, the machine itself is only part of the investment – you still need employees who are able to use it, and that usually means training them.
While coordinate measuring machines themselves have remained largely consistent for years, software is always advancing, especially if you start using equipment like laser scanners that can rapidly collect thousands of data points from large components. Software advances have reduced bottlenecks by allowing operators to program from CAD, as well as increased reverse engineering capabilities and made it easier to monitor the performance of your machine tools in real time through DataPage+ SPC. There is a software package for just about any task your shop might face; to view all of your options, talk to an independent metrology dealer like Canadian Measurement Metrology (CMM) to find out which solution can help make your shop run more efficiently.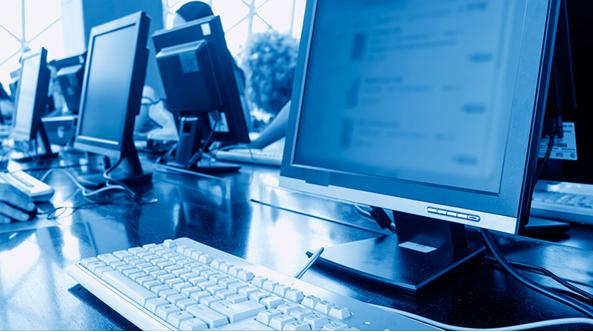 Training has become one of the largest issues standing in the way of better software competency in modern shops, as many struggle to find the leeway to send a metrology operator out of the shop for weeks. In addition to the potential for bottlenecks and wasted downtime, when your operator returns from a training course, there's inevitably some loss of training, and in fact, it can be quite extreme. Studies have shown that an individual will only be able to recall about 20 percent of a training course once they return to their job, although regularly exercising this training by using the software does help retention. If you can't guarantee that the operator will perform that much programming, or you can't afford to send them out of the shop for weeks at a time, you can instead purchase an E-learning package from metrology experts CMM. It allows training to happen in-house and it can be accessed on the spot, whenever an issue arises, incorporating a convenient library with all the resources your operators should need for popular software like PC-DMIS.
However, training may not be the best solution for your shop, especially if you consistently make the same parts and rarely need to re-program your coordinate measuring machine. In this case, it can make a lot more sense to hire contract CMM programming services, where an expert metrologists come in and programs a parts routine for a new component. A coordinate measuring machine programmer can do it faster and with fewer errors than someone who rarely takes on the task and they will get your inspection process up and running in no time. Typically, they write programs for any type of application, including gears, blades, vision inspection, complex geometry, and guided routes for portable arms. They should also be able to program customized reports, logic routines, and operator interfaces. With expert metrologists on your side, your shop will be able to handle any task without letting bottlenecks build up.