Samsung Galaxy S7 and Galaxy S7 Edge has hit the shelves, many users have got hold of the latest flagship by Samsung. If you are among the lucky ones who have got the Galaxy S7 and now looking forward to exploring the features, here are some top Samsung Galaxy S7 tips and tricks for you.
Samsung Galaxy S7 Tips and Tricks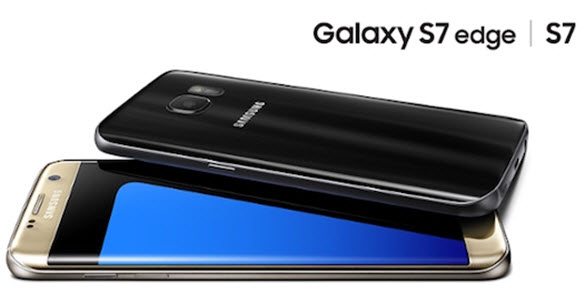 1.  Customize the 'Always On Display'
Samsung has added "Always On Display" feature to Galaxy S7  allows you to show only important information such as date, time and battery status even when your device main display is turned off without consuming battery life. You can easily customize the "Always On Display" to show other contents like a clock, a calendar,  images, and others on the lock screen.
To customize Always On Display:
Open Settings
Tap "Display"
Tap "Always On Display"
Toggle "On" in the top right
Tap "Content to show" for Clock/Calendar/Picture.
You can alternatively toggle to turn OFF "Always On Display".
2.  Quickly Launch The Camera 
Snap a picture with your Galaxy S7 camera in a jiffy. Create a camera shortcut so that you don't miss the opportunity to take that perfect picture.
Open "Settings"
Tap "Advanced Features"
Toggle "Quick launch camera" to ON
"Double press" Home Button to launch the camera.
3. Disable Flipboard Briefing
Samsung has introduced Flipboard Briefing app for news in some countries on the home screen of the Galaxy S7. You may disable Flipboard Briefing on Galaxy S7.
Swipe right to the Flipboard screen.
Tap the toggle off in the top right to disable.
4.  Connect Galaxy S7 To Your TV
Samsung phones are now powered with Screen Mirroring feature which was previously known as AllShare. With this option, you can easily display photos or videos of Galaxy S7 wireless on any HDTV.
You can turn on Screen Mirroring on your Galaxy S7 from the Notification Panel or File Sharing Menu.
5. Take Gaming to Next Level
Samsung has introduced the Galaxy S7 with Game Launcher which organizes your games in one place improving your gaming experience, it also lets you record or capture screenshots of your gaming sessions. With Game Launcher you can turn off notification alerts while playing games.
Another cool feature Game Tools on Galaxy S7 lets you pause and minimize your games into a floating bubble so that you can do something else.
6. Avoid Spam Calls 
Samsung has integrated White Pages database into the stock dialer app of the Galaxy S7. The White Pages identifies incoming calls which are not in your contact list. The dialer will warn you if you get spam calls.
7.  Share Galaxy S7 Wi-Fi Connection With Other Devices 
With Galaxy S7 Samsung has introduced a feature of sharing your Wi-Fi connection through Wi-Fi with other devices. Earlier, users were able to share the only mobile data connection with another device via Wi-Fi tethering.  This feature comes in handy when your Galaxy S7 is connected with Wi-Fi network but you have forgotten the password to connect to other devices on the same network.
If you want to share your mobile data with another device you will have to disable Wi-Fi sharing by going to Settings >> Mobile Hotspot and tethering >> MORE.
Have you bought the latest Samsung Galaxy S7? Do share your Galaxy S7 tips!