Android Wear was launched this year, many developers have been updating their apps to support Android Wear. If you are looking for the best apps to install on your new Android Wear smartwatch to add value, check out the list below of the best Android Wear Apps.
How to install Android Apps on your Smartwatch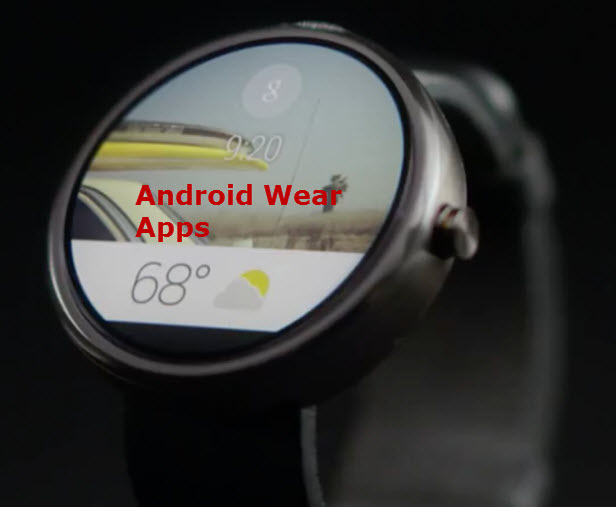 Want to know how to install apps on your Android Smartwatch? No worries, connect your Smartwatch with your device and you will find all the apps of your device on your Smartwatch. Installing apps on your Smartwatch is a breeze.
Try  Installing These Android Wear Apps
Find my phone is a great tool which lets you find your lost or misplaced phone. Using the app users can easily trace the lost phone with an alarm. You will have to Just tap and say 'Ok Google, start find my phone', to trace mobile. One of the best thing about this Android Wear app is that it will alert the users if they walk away without the phone. Interesting!
Also Check: How To Block Stolen Mobile Using IMEI Number
How To Make Your Mobile Phone Unreachable
2. InstaWeather
InstaWeather provides you with real-time weather information right on your smartwatch face. InstaWeather shows when shower or snow is expected with Weather Radar feature.
3. Duolingo
Duolingo is is simple and best Android Wear apps which lets you learn language right from your smartwatch. The app lets you to learn Spanish or French by displaying flash cards. It has a fun based language game which you can play on your smartwatch while on go.
4. IFTTT
The "If This Then That" app lets users to create custom recipes of actions by creating conditional rules. It is one of the popular Android App which has recently added support for Android Wear.
5. Bunting
Bunting is a Twitter client for your Android Wear. With Bunting you can compose and send tweets using voice commands and view your timeline.
6. Evernote
Evernote app lets you to create and view notes, check off your to do lists, search notes by speaking to do the same. You can easily dictate notes using Evernote. Evernote has created a separate app for Android Wear and a must have best Android Wear on your list.
7. VimoFit Android Wear Fitness
Vimofit adds fitness features into your smartwatch, tracks your repetitive movements using the sensors on your watch and creates a customized workout as needed. It acts as your verbal motivational trainer by shouting instructions as you workout.
Which is your best Android Wear App?