Enjoy playing games on your Android but don't have an internet connection? No worries, listed below are some of the best offline Android games to play while facing internet connectivity issues. If you are feeling bored, play these Android games to kill boredom!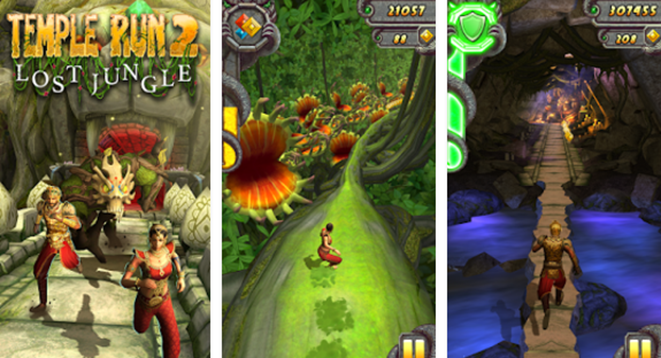 Best Offline Android Games
1. Temple Run 2
Temple Run 2 by Imangi Studios is a popular game which will enjoy playing offline on your Android device. Temple Run 2 is the sequel of Temple Run with better graphics, new obstacles and much more. You are the endless runner in the game, you will have to run, slide, jump avoiding obstacles in the forest.
Plants vs. Zombies 2 is one of the award winning game which has been downloaded 100 million times. It is an addictive game which will keep you hooked to your Android without the internet connection. You will have to defend Zombies by amassing an army of powerful plants and supercharging them with Plant Food and more.
3. Dots
Dots is a simple game which you can play on Android smartphone or tablet for hours offline. The game requires you to make a square by connecting four dots of the same color. You will have to be fast, connect as many dots as you can of the same color to make a square in 60 seconds.
6 Must Play Games for Your Galaxy S6
Despicable Me by developer Gameloft has hilarious moments, Minions, bananas, Fluffy Unicorn and more. You can customize your Minion, run through various locations which are filled with surprises. The game has 3d- graphics, custom animations to keep you busy.
If you enjoy high-speed racing games then you must have played Asphalt 8: Airborne on your device. The game by Gameloft comes with new high-performance cars, exotic locations, fantastic visuals giving a realistic weather and damage effects on your vehicle.
6. Punch Quest
Punch Quest is an arcade-style fighting game where you control the character by tapping the buttons on your screen using thumb. Take a ride on dinosaur who breathes laser, customize your character, unlock Supermoves by earning points and more.
7. Flow Free
Flow Free is an addictive puzzle game which you can easily play on your Android. The game is similar to Dots, you will have to connect two same colored dots in a grid of squares without crossing the pipes.
Angry Birds Go by Rovio is another most popular game played on Android. You can see birds and pigs in action in the colorful 3D world, get special powers, play with other players. You will never get bored of playing this game.
Enjoy this Zombie shooter action game by Madfinger offline on your Android. The game is being updated regularly, has amazing graphics, more zombies, and weapons.
10. Ice Age Village
The game is based on Ice Age films. You will have to help the characters Sid, Manny, Diego, and Scrat to make a new home for displaced animals.
Above listed are some of the best offline Android games. Do share your views!