Twitter has rolled out Night Mode for iOS devices, Night Mode for Android device was announced in July. The Night Mode when enabled, turns the Twitter background to dark colored which is easier on your eyes when you are tweeting at night.
Night Shift feature was introduced in iOS 9.3 which is similar to Night Mode in Twitter.
Here's How To Enable Night Mode In Twitter: iOS And Android
To use Night Mode in Twitter for iPhone, iPad you will have to go to the App Store, tap on "Updates" in the lower right corner, and tap to install the Twitter update.
Now, you will have to manually enable Night Mode in Twitter.
Tap on  "Me" button at the bottom right corner of your screen.
Tap on the gear icon to the right of your profile picture.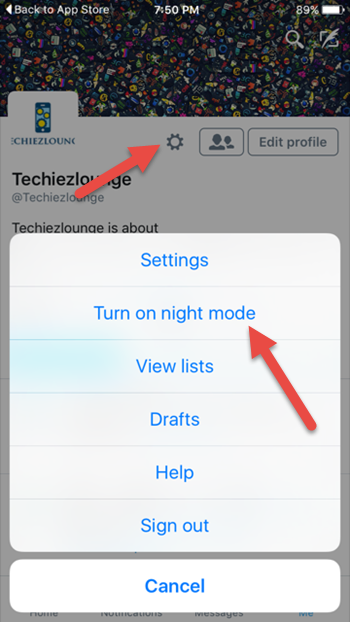 Tap "Turn on night mode."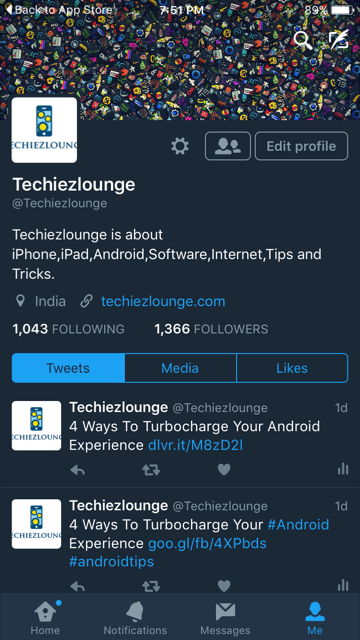 You can disable Night Mode in iOS by just tapping on "Settings" icon and turn "Night Mode Off".
Android users can enable Night Mode by tapping on their profile photo in the left-hand corner and toggle Night Mode ON from the sliding Menu.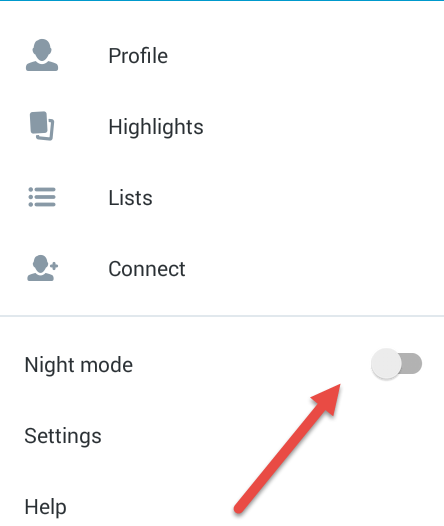 This is how you can enable Night Mode in Twitter for iOS and Android.