Apple's iPhone, iPad are the highest-rated gadgets in the world but there is a point when users face the issues of iOS devices stuck  at Apple Logo, stuck on "Connect to iTunes" screen, stuck at boot loop and other iOS stuck issues. There are also other iOS issues which include iPhone black screen, blue screen, stuck on iTunes logo, iPhone stuck on apple logo, iPhone frozen or iPhone keeps restarting.
When you face any of these issues it becomes necessary for you to put your iPhone, iPad or iPod in Recovery Mode or get your device out of Recovery Mode if required without restore/data lost.
Tenorshare Reiboot for Windows and Mac is a one-click solution to enter or exit iPhone, iPad in recovery mode to resolve various iOS issues without pressing any button.
Let us go through the guide to use Tenorshare Reiboot software to exit iPhone Recovery Mode.
How To Exit Recovery Mode on iPhone, iPad using Reiboot
First go ahead and download and install the free version of ReiBoot from the official website (links above) for Mac/Windows.
Launch ReiBoot and connect your iPhone, iPad to the computer via USB cable.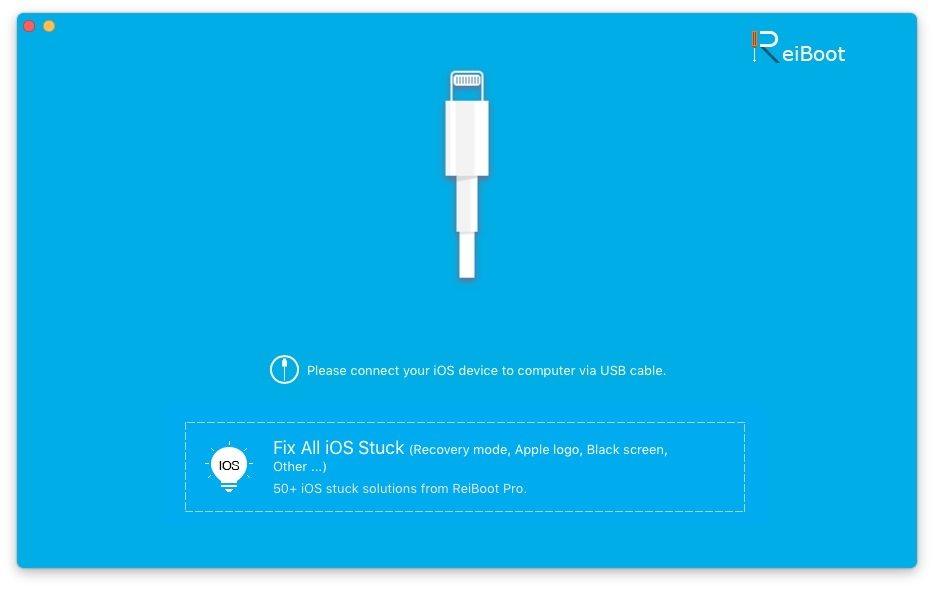 ReiBoot will detect your device and you will find three options.  Click "Exit Recovery Mode" and restart your iPhone, iPad, and iPod.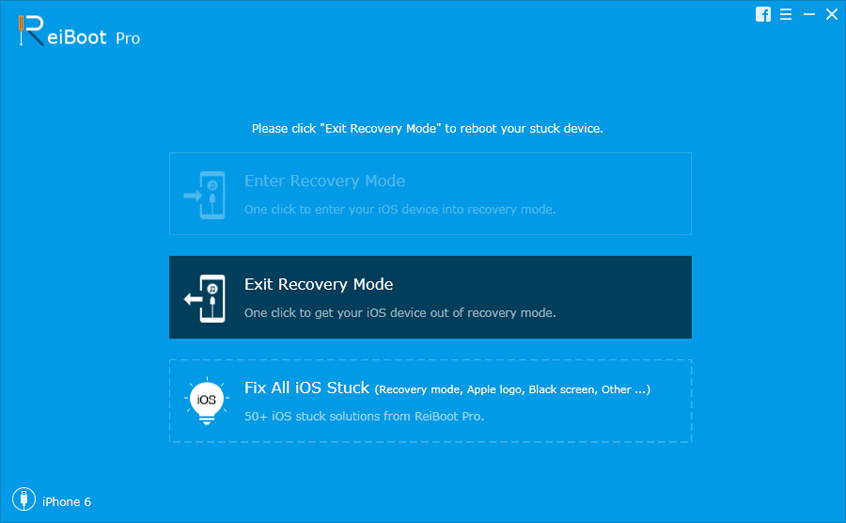 You will have to wait for some time to process to complete and your iPhone, iPad to get out of Recovery Mode.
Confused between DFU Mode and Recovery Mode- What is iPhone DFU Mode
DFU Mode stands for Device Firmware Update mode and is used to troubleshoot iPhone, iPad, and iPod issues while upgrading firmware, downgrading firmware, rebooting jailbroken device.
How To Put iPhone, iPad Into DFU Mode
Hold Home and Power button at the same time for 5 seconds.
Keep holding Home and Power button simultaneously until the device screen turns to black.
Release the Power button while holding the Home button for more 10 seconds.
Fix iPhone Stuck in Headphone Mode
iPhone getting stuck in headphone mode can be a big nuisance for iOS users as you are unable to hear keyboard clicks or text message alert tone through speakers output. If your iPhone stuck in headphone mode you can see "headphones" when you turn the ringer volume up/down.The iPhone speakers stop working but nothing seems wrong when you plugged in iPhone 6 headphones.
Few tips on how to fix headphones to resolve the above issue:
Plug and remove the headphones few times.
Remove dirt from the headphone jack.
Dry iPhone headset jack if wet.
If the issue is not resolved restart iPhone or reboot iPhone.
How To Reboot iPhone or How To Reboot iPad
Connect your iPhone to your computer via USB cable.
Launch  ReiBoot.
Click on "Enter Recovery Mode".
ReiBoot will remind you that your iOS device is now in recovery mode.and you need to go
Clicking on "Exit Recovery Mode".
iPhone will reboot or restart itself.
How To Boot In Safe Mode
Safe Mode is for jailbroken devices. Removing tweaks or themes which are crashing requires booting iPhone in safe mode.
To do so-
Power off the device completely
Power on by holding down the power button.
When the Apple icon appears, hold down the volume up button. Keep holding until the phone has fully rebooted.
Conclusion:
Reiboot is quick and easy to use free software. It is a one-click solution to get your iPhone out of recovery mode.