iPad is a highly productive gadget, most of us use iPad for making presentation for business meetings , Photo-Editing and much more. The big screen of iPad is also ideal for gaming. The intuitive touch-screen of iPad is great for playing Strategy games.
There are a plethora of Strategy games available for iPad in the App Store which includes Plants vs. Zombies, The Walking Dead and more. Read on some of the best Strategy Games for iPad. Are you facing iPad Charging Slow, find a fix!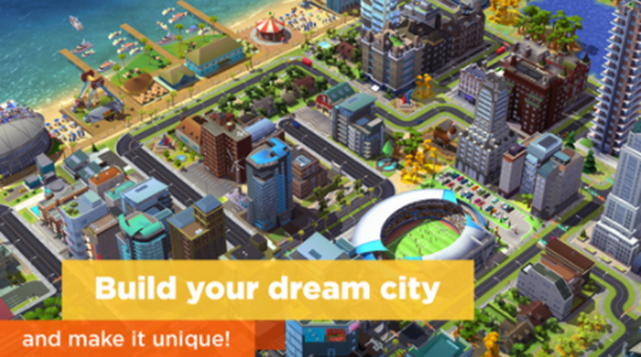 iPad Gaming- Best Strategy Games For iPad 
SlimCity BuildIt is perhaps one of the best Strategy game for iPad. You are the mayor of your city and you will have to build your own city and take care of citizens. Trade resources with friends and other cities to make your city. Provide power and water to the city and have a check on pollution. The game is free for a download on iPad with in-app purchases.
Traffic Rush 2 by Donut Games is another strategy game which you can play on your iPad. Your job is to to direct the traffic at the intersection without letting them crash. The game is quite addictive as you will have to control cars and watch car crash scenes. The latest update comes with new vehicles which you can unlock and challenge your friends in the game.
The game is free to download with in-app purchases.
Star Wars: Commander is based on Star Wars theme where you are a commander. You will have to build and train your troops and defend your base against enemies. You choose between the Rebellion or the Empire to fight in the game. Make a team with friends and allies and relocate your base to new worlds.
The game is available for a free download with in-app purchases.
Kingdom Rush Frontiers HD is an addictive strategy game based on popular tower defense game. The game comes with new towers, game play and enemies. You will have to defend your land from enemies with the help of towers, legendary heroes and levels.
The game will keep you hooked to your iPad for a long time. Go ahead and try the game for $2.99 with in-app purchases.
Rymdkapsel is a strategy game based in space. You will have to build best space station by commanding your minions to defend enemies. The new update of the game comes with new game modes, new monoliths along with new achievements.
You can download the game from the App Store by making a purchase of $3.99.
XCOM: Enemy Within is one of the best strategy games for iPad and is a sequel of  XCOM: Enemy Unknown. You will have to make a squad of soldiers defend against aliens. You are responsible for recruiting soldiers, improving your squad by adding new weapons and equipment. Test your skills against your friends with multiplayer mode.
XCOM: Enemy Within is available for a purchase from the App Store at $9.99.
Plants vs. Zombies is an addictive strategy game where you will have to fight the zombies and protect your garden. The zombies are getting smarter so you will have to use different strategy to prevent zombies from entering your home. The game has 50 fun levels along with other power-ups which you can unlock.
The game can be downloaded for $0.99 with in-app purchases.
Best iPad Pro Apps To Download Now
Which is the best Strategy Game for iPad? Share your thoughts in the comment below!