Is your iPhone, iPad or iPod Touch running slow? Here is a simple trick which can speed up iOS device easily. If you are using newer iOS devices which include  iPhone 6s, iPhone 6s Plus and iPad Pro with 2GB RAM or more you are going to experience smooth performance.
No need to restart your iPhone, iPad every time you face sluggish performance. The process of clearing RAM will make your slow iPhone run faster. By freeing RAM  from your device all junk processes will automatically get killed making your device run smooth.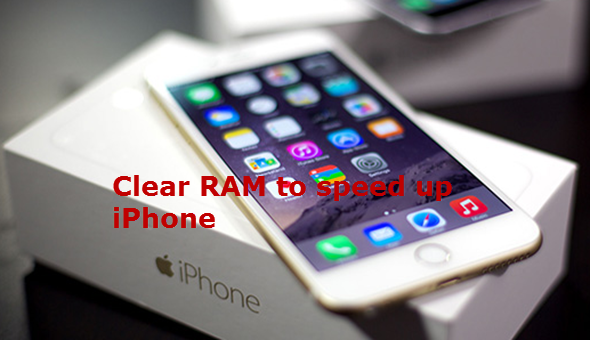 How to clear/free iPhone, iPad, iPod Touch RAM 
Here's how you can clear RAM and speed up iPhone.
1. Before you go ahead, make sure that your iPhone, iPad or iPod touch is unlocked.
2. Now, press the power button until the "Slide to Power Off" screen appears.
3. Press the Home button for five seconds.
4. Your iPhone, iPad RAM will be cleared.
Best iPhone 6s Screen Protectors
This is how just by following this simple trick you can speed up iPhone.