Communication is an integral part of any business organization, most of the organizations these days use online instant messaging services to chat, share files and data between colleagues and managers. However, not all instant messaging services are safe and secure, office conversation related to work should be safe and secure, the conversation should not go outside the organization. Softros LAN Messenger keeps your conversation, files, and data safe.
Why Should You Opt For Softros LAN Messenger?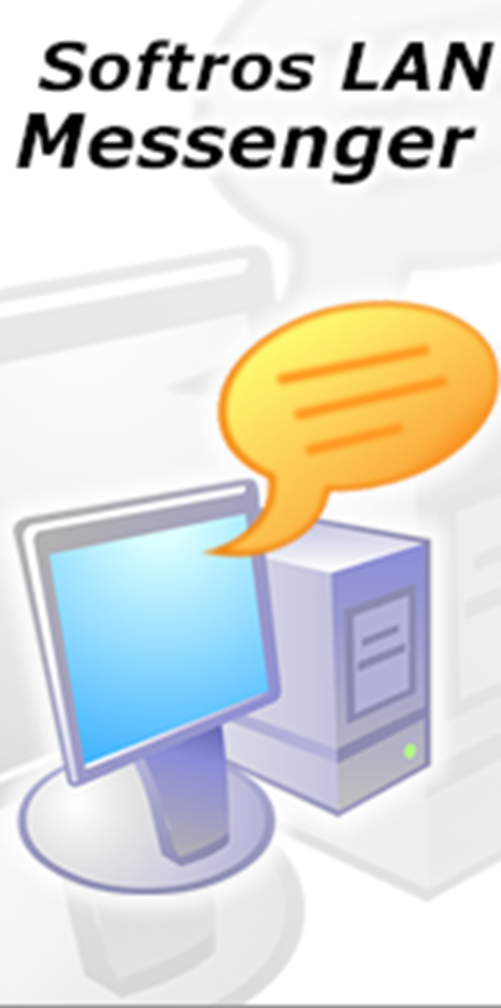 One of the most important benefits of using Softros LAN Messenger is that it does not require an active Internet connection, works on Local Area Network (LAN) or Wide Area Network (WAN) of your organization and encrypts the files and data shared between the users.
The files and data shared among the colleagues or seniors of your organization do not go through the Internet hence you be assured that the important data is safe and secure and there is no data theft.
Check Out Softros LAN Messenger In Action:
Key Features Of Softros LAN Messenger
Encryption Of All Messages And Data 
With the Softros LAN Messenger, you are assured that your messages and data are safe and secure. The software encrypts all your data and files with AES-256.
Individual, Group, And Offline Conversations
Easily exchange messages with individual users or invite others to a group conversation. Messages can also be sent to the users offline, users will receive the message when they are online.
File Transfer
The Softros LAN Messenger not only allows you to send and receive messages but also allows you to easily transfer files among users using drag and drop feature. To transfer files you will have to just to just drag and drop files in the chat window.
Remote Desktop Sharing
Remote Desktop Sharing is one of the much-appreciated features, with just a few clicks easily connect with users system or ask another user to connect securely and resolve issues.
Restrict Access Of A User 
The administrator has the right to user limit the access to some features of Softros LAN Messenger. The administrator can restrict users access to the features by editing the Admin.ini file in the Softros LAN Messenger installation folder.
Multi-Platform And Multi-Lingual Support
The Softros LAN Messenger supports multi-platform which includes Windows, Mac, and Android. It also has support for various languages such as Spanish, Turkish, Bosnian, Croatian, Polish, Portuguese (Brazilian), Czech, Danish, Dutch, Serbian, Finnish, French, German, Greek, Hungarian, Italian, Indonesian, Macedonian, Malay.
Guide to Install And Use Softros LAN Messenger On Windows PC
Go to the official website of Softros LAN Messenger and click on the download button to download and install the software on your PC.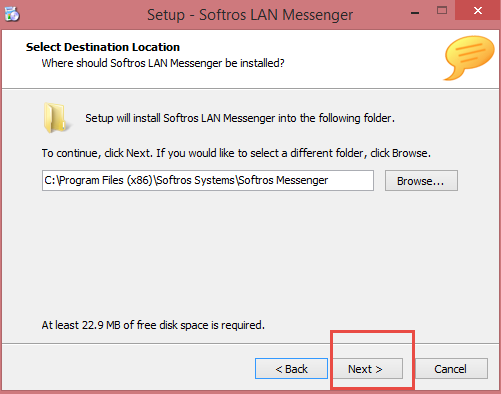 You will have to go through Softros LAN Messenger Wizard to launch the Softros LAN Messenger on your PC.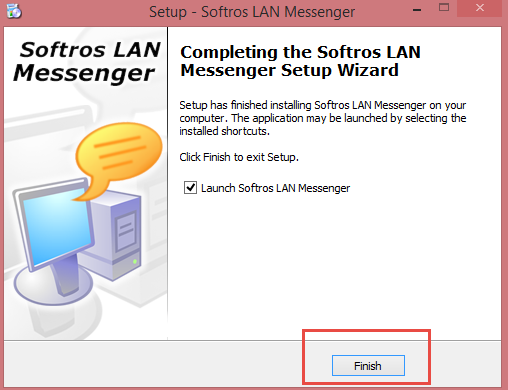 After launching Softros LAN Messenger on your PC, it will show the users who are connected to your LAN and have the software installed on their system.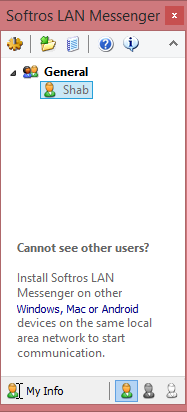 You can start a chat with the available users by typing in the chat window and then clicking on the "Send" button, you can also send invites to other users by clicking on the "Invite" button.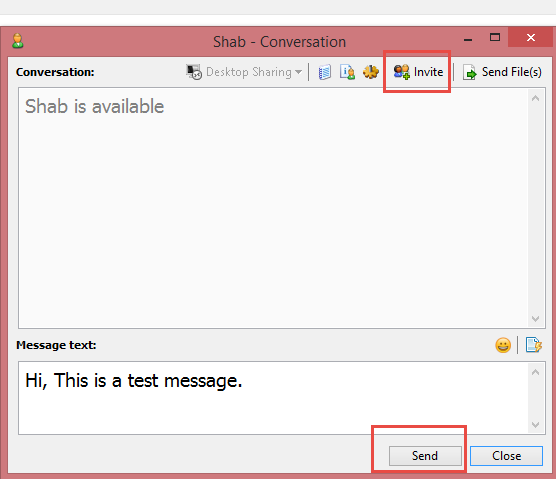 Send files to others by simply using the drag and drop feature or by browsing the files into their chat window.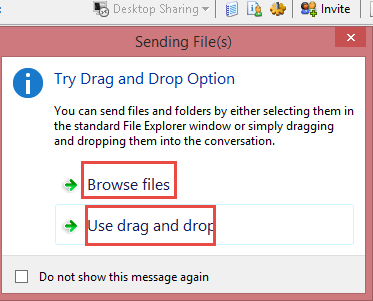 Send files to other users into their chat window and click on "Open Folder" to view the file.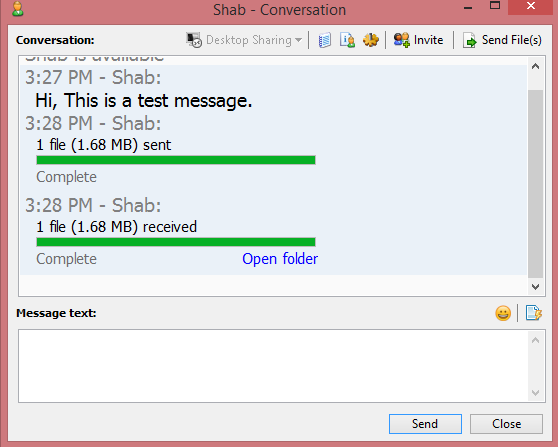 Verdict 
Organizations who are searching for a safe, secure and reliable intra-office communication Softros LAN Messenger is a great choice. The software comes with an easy user interface, is easy to install, provides AES-256 data encryption for the safety and security of office conversation and does not require an active Internet connection.