Smartphones have made our lives easier, Google Play Store and App Store has hundreds and thousands of apps which make our day to day tasks easy and simple. Did you know that you can automate tasks on your Smartphone?
If you have an Android device you can automate almost everything using these apps for Automation. The apps to Automate Android can perform tasks like opening apps automatically, change Wi-Fi and GPS settings and more. This article will include the most advanced automation app Tasker along with some other alternatives to Tasker.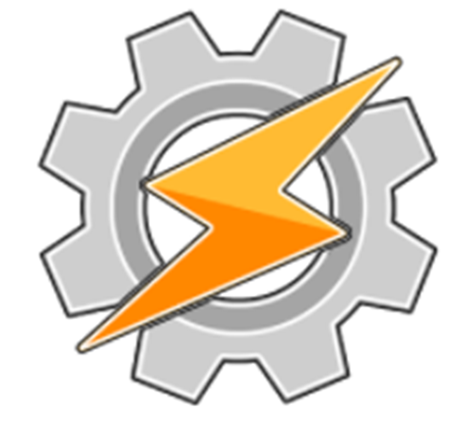 Top Android Automation Apps Worth Trying
1. Tasker
Tasker is one of the most popular and advanced apps for Android automation. Tasker lets you to fully customize your Android device and automate tasks. You can create a profile, change a profile, trigger apps, time, date, location, day, widgets, select a State, turn on or turn off camera LED, put your phone into silent or vibrate mode, change GPS settings, do mobile data on/off, change notifications.
Tasker has more than 200 plugins, lets users design their own screen overlays and create your own apps.
Tasker is a paid app in the Google Play.
Download Tasker.
2. AutomateIt
AutomateIt is another powerful app to automate Android which lets users set desired behaviors based on triggering actions. Users who are not good at setting rules can use Rules Market where you can download Rules created by other AutomateIt users and use on your device with ease.
AutomateIt is available for a free download from the Google Play Store, the paid version of the app is also available.
AutomateIt requires Android 2.3 and above.
Download AutomateIt
3. MacroDroid
MacroDroid comes with an easy user interface and lets you create a custom macro to automate tasks on your Android. Automate tasks like turning on the Wifi connection, toggling the power button, auto-responding incoming SMS on your Android.You can create a Macro by clicking  'Add Macro' and selecting a trigger from the list. You can also use inbuilt templates to create Macros instead of creating your own template.
MacroDroid is updated regularly by the developer ArloSoft and has a rating of 4.5 in the Google Play Store. The app can be downloaded for free with in-app purchases.
MacroDroid requires Android 4.2 and above.
Download MacroDroid
4. Automate
Automate app is easy to use for the beginners and allows users to automate tasks on Android using flowcharts. The app has some pre-defined flowcharts which can be edited by adding blocks and connecting dots to create automated tasks on your device. Automate can perform tasks like changing settings of Bluetooth, GPS, Wi-Fi, NFC and perform actions like sending SMS or an email.
Automate requires Android 4.0 and later. Download Automate for free from the Google Play with in-app purchases.
Download Automate.
5.  Llama
Llama uses your current location to perform predefined actions which include setting your phone in silent mode while at work, starting the music player when a headset is connected and more. The app uses phone masts and not GPS to determine your location which lets you change various actions depending on where you and the time of day. It comes with some pre-defined sound profiles which can be changed.
Llama does not use GPS and hence it will work best if you live in a populated area with many phone masts.
To unsinstall Llama, go to Settings >> Security >>Device Administrators >> uncheck Llama from the list >> Uninstall.
Llama is available for a free download from the Google Play with in-app purchases. Llama has not been updated since 2014 and requires Android 2.1 and above.
Download Llama.
The above-mentioned apps for Android Automation are available for free with in-app purchases which you can install on your device as per your need. Do you use Android Automation Apps on your device? Share your views!