Android is one of the most popular mobile operating systems and you can unlock more power by gaining root access on your Android device. A rooted Android device gives more power to you which includes things such as making changes to system files, permissions, boot settings and more.
To make easier for you listed below are some best root apps for Android.
Try These Best Root Apps On Your Android Device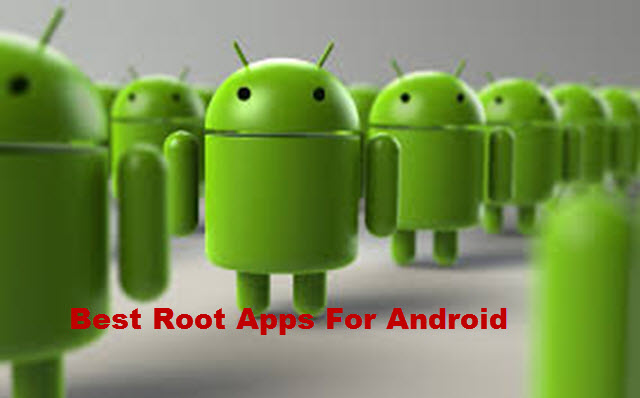 1. Greenify
Greenify is one of the must have apps on Android and it works fine with the non-rooted device also. The app works as a battery saver and also boosts the performance of your Android. It hibernates apps which you are not using and consumes more battery life to make your device run faster and smoother.
The app is available for a free download from the Google Play.
2. Flashify
Flashify is a simple app which lets you flash boot.img, recovery.img and zip files without using a custom recovery. Just select the zip file and the app will automatically flash the file for you. You don't have to worry much as it also offers full nandroid backup and cloud syncing between your device and desktop.
Flashify is available for a free download.
3. Root Browser 
 Root Browser lets you browse system files on your Android. You can also view and edit system files, delete directories, send files via email, extract files from apk, rar, zip & jar.
Root Browser can be downloaded for free from Google Play.
4. SuperSU
SuperSu by Chainfire is one of the top best apps to provide root access to your Android.  The app manages app permissions on your rooted device.  It helps you manage app permissions and runs constantly in the background of the device. The app comes with a lot of features which includes access logging, un-root and more.
The app is available for free with in-app purchases.
5.  Root Checker
Root Checker is the most downloaded simple app with an easy user interface which checks the root status of your device. The app detects if your device is successfully rooted or not by gaining root permissions on your device.
Download Root Checker for free from Google Play.
Titanium Backup is a powerful data backup tool for Android.  With this app, you can backup, restore, freeze your apps and data including protected systems data.
It also offers premium features which include automatically batch restores, converting system apps into user apps and vice versa.
Go ahead and give Titanium Backup a try for free.
Root Uninstaller works with both rooted as well as non-rooted devices. With this app you can remove pre-installed app on your device. You can uninstall, freeze systems apps or take a backup of .apk files to SDCard of your device. The app also comes with some paid premium features.
Root Installer is available for a free download.
8. BusyBox
  BusyBox supports running various Linux commands on your Android device and requires root access. The app comes with premium features which include backup and uninstall feature along with the Smart install of the applets.
Install BusyBox for free on your Android.
9.  TWRP Manager
TWRP Manager requires root access and lets you install, backup, restore and wipe your Android using TWRP. The app also comes with paid version which includes the feature of live backup option of Android.
TWRP Manager is available for a free download with in-app purchases.
10. Link2SD
Link2SD is a very useful app for low-end Android devices with a small internal storage capacity. With Link2SD you can move any user apps to SDCard even if the app does not support it. The app requires root access to work. The paid version of the app is also available with more features.
Link2SD is available for a free download.
Which is your favorite root app for Android?