There are millions of apps for Android users in the Google Play Store, most of the apps which we use in our smartphones require an Internet connection. However, there are times when we are traveling to a remote area where there is no Internet connectivity or you are running out of your mobile data. To tide away such a situation you need to download some offline Android apps.Check out the list of some best offline Android apps.
Stay Connected With These Best Offline Android Apps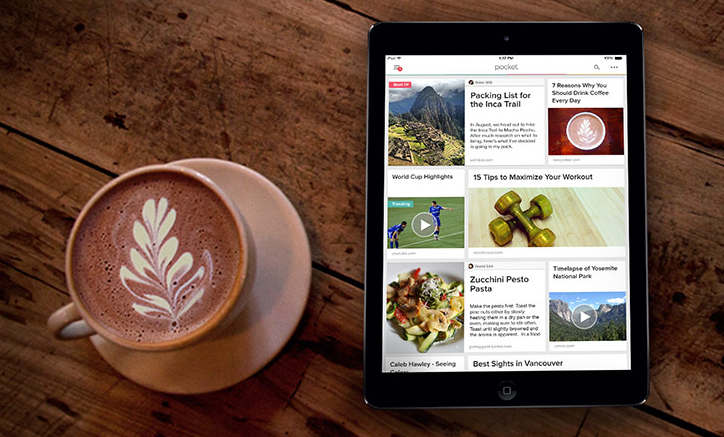 1. Pocket-Read It Later
The pocket is one of the best offline reading apps in the Google Play which lets users save an article or videos to view later offline. The content which you save on the Pocket gets synced across all of your devices.
The app provides easy for viewing distraction free user interface so that you are able to read the content easily.
It has support for the content on web pages as well as Facebook, Twitter, Flipboard, and Feedly. With Text-to-Speech feature you can listen to the articles anywhere. The Pocket is a free app to install on your Android.
Link: Pocket
2. FeedMe- Offline RSS Reader
If you are someone who has a huge collection of RSS subscription and enjoys reading articles, FeedMe app lets you read your favorite articles offline anytime.
FeedMe comes with an easy user interface, customize the feeds you want to sync, star your favorite articles, choose between light, paper, dark and night themes for more customization options.
The app is available for a free download on your Android and pulls feeds from Feedly, InoReader, Bazqux, The Older Reader and Feedbin.
Link: FeedMe
Recommended Readings:
Best Android Apps Which You Should Install
Top 8 Funny Android Apps to Make You Laugh
Best Android Apps To Manage Finances 
3. Kiwix – Wikipedia Offline
Kiwix lets you download the whole of Wikipedia for use when do not have an Internet connection. Kiwix has support for Wiktionary, Wikiquote, Wikinews, Wikisource and more.
Since the data is huge the Kiwix app lets you save the file to SD card. You can use the downloaded data on your Android using Kiwix even when you don't have an Internet connection.
Kiwix is available for a free download from the Google Play.
Link: Kiwix
4.  Player FM- Listen To Podcasts Offline
Player FM is a popular podcast app for your Android which lets you download your favorite podcasts offline and listen to them anywhere. The app also allows users to auto-download specific episodes for offline listening when you are connected to the WiFi.
Sync your podcasts across various devices, store podcasts on SD-Card or go through the history of played podcasts easily.
Player FM has an interactive user interface and works with other apps.
Go ahead and try Player FM for free.
Link: Player FM
5. Google Maps – Offline Navigation
Traveling to a new place? Go ahead and download the full city map by going to the "Offline Areas" option in the Settings and use them for navigation when there is no Internet connectivity.
The downloaded Google Map automatically deletes after 30 days from your device, hence no need to worry about the memory space.
There are also other useful apps which can be used offline on your Android. Do you use any of the above mentioned offline apps on your Android? Do share your favorite offline Android apps in the comment below!