Technology has made our lives easier if you are an entrepreneur then you must be aware of the importance of managing time efficiently. Today there are billions of applications available for your smartphones which are helpful in increasing the productivity of entrepreneurs. Have you tried these cool mobile apps to improve productivity?
Listed below are some of the best productivity apps for entrepreneurs in 2016 to install right away.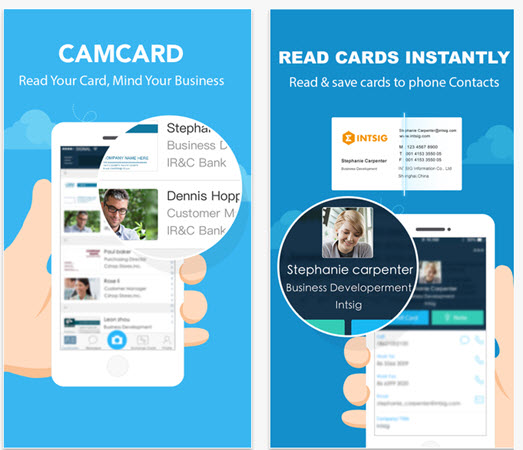 Best Productivity Apps For Entrepreneurs Which You Can Download 
1. Evernote
Evernote is a must-have best productivity app for entrepreneurs in 2016. With Evernote, you can take notes easily, create a project to-do list, take a snap of sketch. Keep a track of your personal or professional receipts easily for future use. Evernote is your digital notebook which you can save, access, share across all your devices. Search your notes fast while on go.
Evernote is available for a download for iOS and Android.
Tools To Manage Virtual Team Effectively In Your Organization
Slack is your team communication for the 21st century while on go. One of the main features of Slack is that it is searchable. Entrepreneurs can securely send private or direct messages to their team members while on go.Share files, documents and spreadsheets with others using Slack. You can integrate files, videos and documents can be with Twitter, Dropbox and Google Drive. The app can be integrated with other apps without the need of switching between apps constantly.
Slack can be downloaded for iOS and Android.
3. Audible 
Entrepreneurs are in constant search of new ideas. You generate new ideas by reading, entrepreneurs are busy most of the time and taking out time to read books can be a difficult task. Well, there is an app for that, audible lets you listen to audiobooks while on go.
Download Audible for iOS and Android.
4.  Lastpass
Remembering passwords and log in details can be a daunting task for the entrepreneurs. With Lastpass,  no need to remember all those passwords, just remember one master password and access your information in your encrypted vault.
Download LastPass  for iOS and Android.
5. Camcard 
Business cards for very important for the entrepreneurs and hence it needs to be taken care of so that you don't lose them. If you find managing business cards to be difficult, there is an app for that! Camcard lets you scan, sync, manage and exchange business cards with ease at seminars and business meetings. All the business cards are stored in clouds and can sync data across various devices.
Download Camcard for iOS and Android.
6. Telegram 
Telegram is one of the most simple and secure messaging apps to communicate to the team members. One group in Telegram can have up to 5000 members and you can easily share files, photos, and videos with others.
Download Telegram for iOS and Android.
7. Augment
Augment is a mobile app which lets the potential customers view 3D models of your products in real-time. The 3D models are simulated in a real-time environment and the models are scaled to actual sizes. This app will sure boost the productivity of entrepreneurs as the customers will be able to see the actual size of the product. Augment is one of the best apps to increase sales and boost the productivity of the entrepreneurs.
Download Augment for iOS and Android.
Are you an entrepreneur? Have you tried these best productivity apps for entrepreneurs in 2016?