Mobile apps have revolutionized our lives, making our lives easier and efficient. By the end of 2020, it is expected that mobile app market will grow to $189 billion. The App Store and the Play Store have millions of apps both free and paid with thousands of apps added per month by developers. There are various apps for gaming, business, and education purpose. Whether it is banking, retail sector or small sized business, all of them are riding on the mobile app bandwagon. The year 2018 will see the growth of AR apps not only in gaming but also in healthcare, real estate, and others. You work from home, run a small business, own a big organization or a college student, listed are some of the best mobile apps which will make your life easier. These mobile apps will help you to organize your everyday life, stay productive and save money.
Make Life Easier By Installing These Best Mobile Apps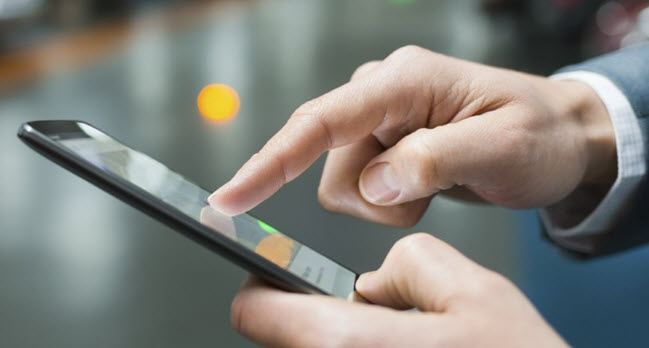 1.  Wunderlist
Organize your day-to-day life with Wunderlist app for iOS and Android users. Create tasks, share tasks with friends, family, and colleagues with ease. Working on multiple projects or planning a vacation with family, Wunderlist allows you to share your to-do list with others, get reminders of due dates and collaborate with others on a project. The app is vouched by millions of users.
You can access a to-do list from anywhere and attach PDF or photos while on go.
2. Trello
Trello is a free and visual way to stay organized at home or work. The app allows you to create boards of cards, assign tasks to your team, attach files, reply to comments or invite others to work with you.
Trello automatically syncs across all your devices, hence you can collaborate with your project team while enjoying your family vacation. Trello is available for a download for both iOS and Android users.
3.  Evernote
Evernote is one of the best productivity apps used by millions of users globally. You can take notes, create a project, make a to-do list and capture photos of an idea. Add photos or videos to your notes, save your office documents and discuss notes with your team members from the app itself. The app syncs across all of your devices automatically so you can continue your task while traveling also.
4. Mint
Managing finance is no more a difficult task with the Mint app for smartphones. The app helps you in creating a budget, managing expenses, and financial accounts from one place. Get tips on saving money and to improve your credit rating.
5. 1Password
Remembering those unique passwords for all your Account can be a difficult one, 1Password solves your problem. The app creates unique passwords and remembers them for you which can be accessed anywhere. The app also stores logins, credit cards, passports, and more.
6. Dark Sky
Keep yourself updated with the weather conditions before going out with this beautiful app. The app provides you with an accurate prediction whether it will rain or snow at your current location in advance. It has an amazing Map animation which shows you the actual path of the storm. You can create custom weather notification of your own and get alerts on the lock screen of your device.
7.  MyFitnessPal
Keep yourself fit with this MyFitnessPal, the app lets you keep track of your diet by helping you to set fitness goals. You will have to scan the barcodes or add what you have eaten and it will count the calories which you have taken. Add your exercise regime and the app will come up with suggestions to achieve your fitness goals.
8.  7 Minute Workout
Are you too busy to hit the gym? 7 Minute Workout is the right app for you, no need to leave your room just sweat out with 12 high-intensity bodyweight exercises. One exercise is of  30 seconds with a rest of 10 seconds between exercises.
9. Pocket
Traveling to work every day can be really tiring, keep yourself updated with the latest happenings and funny videos. The app lets you save videos, websites or articles of your interest in the app which you can access later even without an Internet connection.
10. TripIt
Whether you travel for work or pleasure TripIt keeps all your travel details at one place which can be accessed from anywhere. You just need to forward your travel plans to the app and it will create a detailed itinerary for you. Update your travel details to your friends and family, the pro version of the app provides you flight alerts and more.
11. Waze
Never be late for your business meeting anymore due to traffic jams with Waze app on your phone. It is a community-driven app providing real-time information on local traffic conditions so that you reach your destination on time by taking different route avoiding traffic jams.
12.  AroundMe
If you have an unplanned lunch or dinner with your business client or you need to locate gas station or bank quickly then AroundMe app is just the right app for you. The app provides you with the location of your searched place on a Map on your phone.
13. Audible audio books & podcasts
Relax while you travel to work with your favorite audiobooks and podcasts. The app has a good collection of best-sellers, mysteries, sci-fi, romance and more. Download audiobooks to listen offline and sync them across different devices to listen from anywhere.
14. Sleep Cycle alarm clock
Keep yourself productive by taking a good night rest. The Sleep Cycle alarm clock app analyzes your sleep and wakes you by finding an optimum time to wake you up rested and fresh to take up day to day work challenge.
15. Office Mobile
If you have used MS-Office Suite on your desktop, MS-Office mobile app on your iPhone or Android device lets you view, edit, and create documents while on go.
16. Apple Pay
Apple Pay lets you send or receive money right in the Messages or by asking Siri to other Apple devices. You can pay for your Uber ride, pizza or sending money to your client in a different country. Apple Pay is available in different countries across the world and is accepted in more than 2.5 locations in the U.S. Apple Pay is a safe and secure way to send money. The Cupertino giant has partnered with Visa, Master Card, and American Express.
Installing these apps on iPhone or Android device will for sure make your life a lot easier and organized.  List your favorite apps!