The popularity of Virtual Reality has grown in recent years which has changed the gaming experience. There are plenty of Virtual Reality(VR) apps available for Android as well as iPhone users to download which provides you an amazing visual experience. VR on a smartphone can be enhanced by using Google Cardboard and other VR headsets available in the market. Listed below are some of the best Virtual Reality (VR) apps for iPhone for you to install.
Download These Best Virtual Reality (VR) Apps For iPhone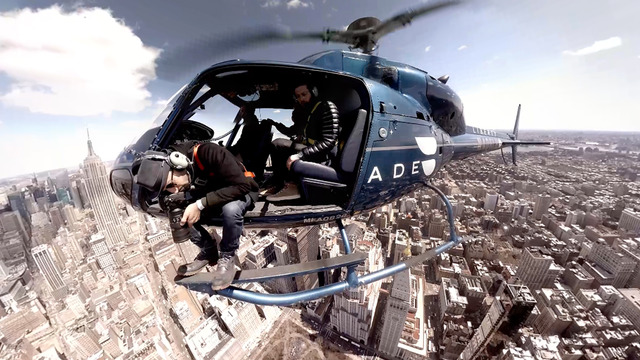 Vrse is one of the best VR apps for storytelling providing an amazing experience with its 360-degree videos. It is being updated regularly with an addition of new videos which makes you deeply connected to the stories. The latest version of the VR app comes with a new film, My Mother's Wing along with few bug fixes.
Zombie Shooter VR is another VR game with superb graphics where you will have to shoot zombies. It is a game set in subway labyrinths after apocalypse where you will have to fight and shoot blood-thirsty zombies . If you enjoy playing zombie games, this is just for you.
DinoTrek VR Experience is one of the best apps if you want to experience dinosaurs in VR. Watch the dinosaurs fighting and chilling along with others in the family, especially kids. The game works great on iPhone 6 and above.
If you enjoy horror stories then you are going to like playing Sisters in 360-degree visuals and audio. You will find yourself alone in a haunted mansion, and its up to you to find out what happened to the sisters who once lived there. The game lacks some stunning graphics but no harm in trying out this VR app as it is available for a free download for iPhone users.
VR Tank Training is one of the top paid VR app for iPhone by Digital World Studio. Your mission is to lead the battalion through the desert and destroy as many enemy tanks as possible. You can destroy tanks of your enemies by only looking at them, get the real-time feel of the tank training by introducing intelligent modeling technique.
The latest update of the app will bring new levels, new enemy tanks, planes, enemies and much more.
Virtual Kaiju is an awesome Godzilla game in virtual reality. Kaiju means "giant beast" in Japanese language and in this game you are one of the giant beast breathing fire ready to destroy a city.
The game is stress- buster and can also be played in 2D without Google Cardboard viewer. Virtual Kaiju 3D is a paid VR app for iPhone.
NYT VR is the virtual reality app by The New York Times Company for story telling.  The VR app provides various fantastic stories in 360-degree video experience. NYT VR app is available for a free download on iPhone.
Froggy VR is a simple free VR game where you play the role of a frog. You eat flies, hop around garden and trees, swim in a pond apart from doing other activities.
The app is available for a free download with in-app purchases.
InCell VR is a combination of racing and strategy gameplay in the micro world of cells and viruses in the human body. The player gets to experience the micro world of cells in human body.
The game can also be played without a Google Cardboard.
InMind is a VR game in which the player experiences the journey into the patient's brains in search of the neurons that cause mental disorder.
iPhone Privacy And Security Settings In 2016
12 Must Have Free iPhone Apps In 2016
Best Alarm Clock Apps For iPhone and iPad
9 iPhone Hacks To Free Up Space In Your iPhone
 Above mentioned are some of the best Virtual Reality (VR) Apps for iPhone. Which is the best VR app for iPhone, according to you? Share your views in the comment below.