iPhone X is an excellent phone featuring Edge-to-Edge OLED display, a notch which contains a TrueDepth camera which can scan your face to unlock the iPhone. The notch of iPhone X can be a turn-off for many users, you can install Notcho app from the App Store to remove the Notch. Because of the Notch, not all apps look great on iPhone X. If you are the proud owner of the most expensive iPhone of Apple consider installing these top best apps which are optimized especially for iPhone X.
Top Best iPhone X Apps
1.  YouTube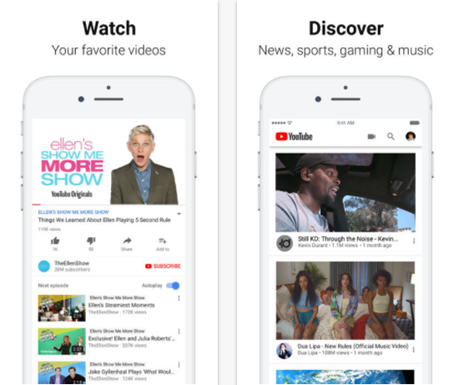 YouTube a popular video-sharing app by the Google Inc now supports iPhone X. You can now enjoy watching videos, movies and listening to music and more on the big screen of iPhone X. While watching a full-screen video on iPhone X, pinch on the screen and it will become smaller and notch proof.
2. 1Password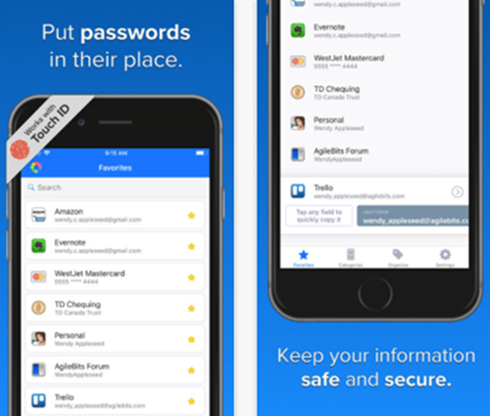 Remembering the passwords of all your online Accounts can be a cumbersome task. 1Password will do the task for you, it stores your password safely and it is one of the must-have apps on your iPhone X. It can not only store passwords for you but also credit card details, passports and much more securely. On iPhone X you will have just launch 1Password and Face ID will recognize your face and unlocks your personal information securely hasslefree.
1Password is available for a free download with in-app purchases.
3. Dark Sky Weather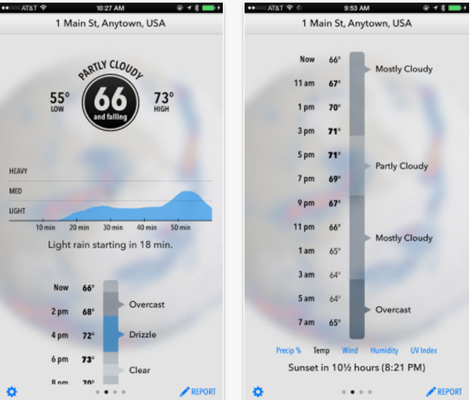 A Weather app is a must-have app for iPhone. Dark Sky Weather app on iPhone X will help you to take a decision when you are planning to venture out. It notifies you when it will rain or snow in advance using GPS. The Dark Sky radar animation shows you the actual path of the storm. This beautiful app will provide you with weather forecasts for next hour, next day and next week.
Dark Sky Weather is priced at $3.99 and looks good on iPhone X.
4. Netflix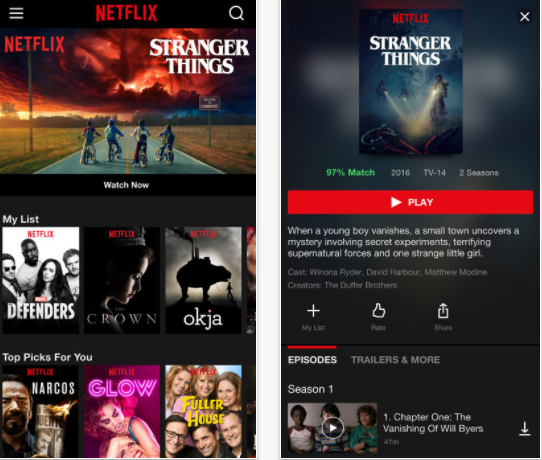 Netflix is another app which is optimized for the Apple's tenth anniversary iPhone. Watch TV shows, movies, and documentaries on the edge-to-edge display of iPhone X. Netflix membership is free for 1 month so there is no harm in trying Netflix on your iPhone X.
5. Halide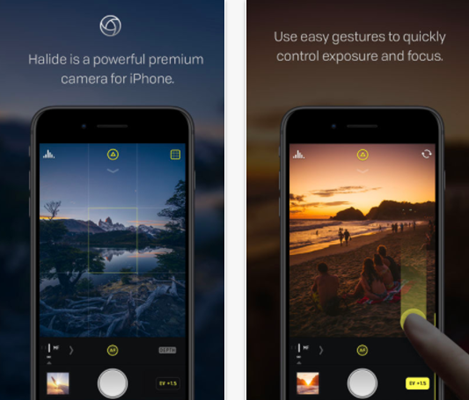 iPhone X camera is simply superb, if you want to take stunning photos from your latest shiny device you will have to install some camera apps. The halide is one of the most popular camera apps which will look great on your iPhone X. The camera app has been specially redesigned for iPhone X which comes with a beautiful intuitive gesture-based interface, a live histogram for perfect exposure shots, quick-review of each of your shots, intelligent automatic and manual mode and others.
If you are looking for best camera apps on iPhone X, Halide is the right choice priced at $4.99.
6. Housecraft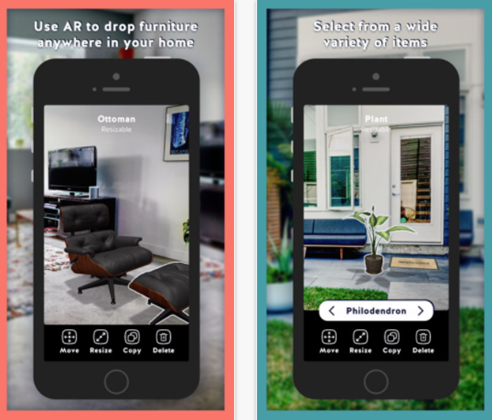 Augmented Reality was introduced by Apple in iOS 11, Housecraft is an augmented reality app which redesigns your home with virtual furniture by looking through the iPhone camera. You can resize the furniture to see how it fits in your room and save the configuration of your room. The app has a wide range of furniture to choose from.
Go ahead and try Housecraft for free.
7. The Machines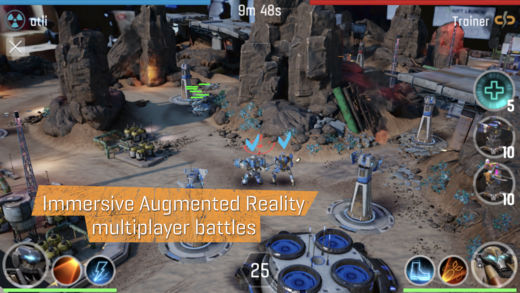 The Machines is a multiplayer action game powered by ARKit which was revealed at Apple iPhone X Event. The game has superb graphics, the 3D sound where you battle with your friends in a never experienced before augmented reality world.
Priced at $4.99, The Machines is a must have ARKit game on your iPhone X.
8. Alto's Adventure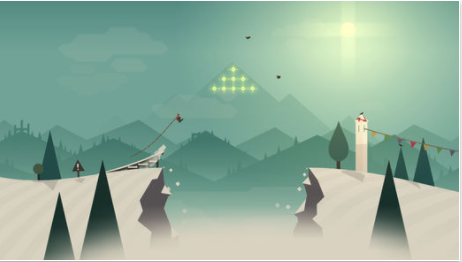 Alto's Adventure is a popular endless snowboarding game where you chase escaped llamas through the mountainside. The game features six unique snowboarders, amazing graphics where you test your skills using 180 handcrafted goals.
The game now has support for the edge-to-edge display of iPhone X which lets you have a better view of the mountains.
9. Google Earth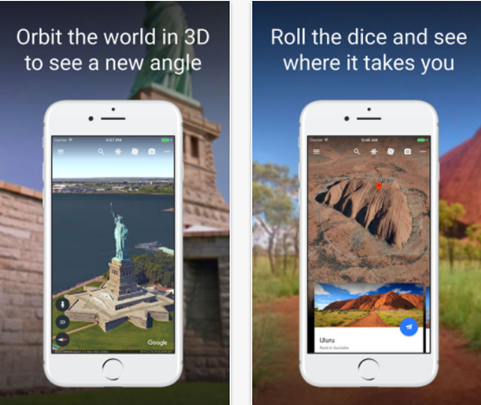 Explore the world virtually just by swiping your fingertips. You can easily search for any location in 3D and use Street View to experience them. The app gives an immersive experience on the edge-to-edge display of iPhone X.
Google Earth is available for a free download from the App Store.
10. Super Mario Run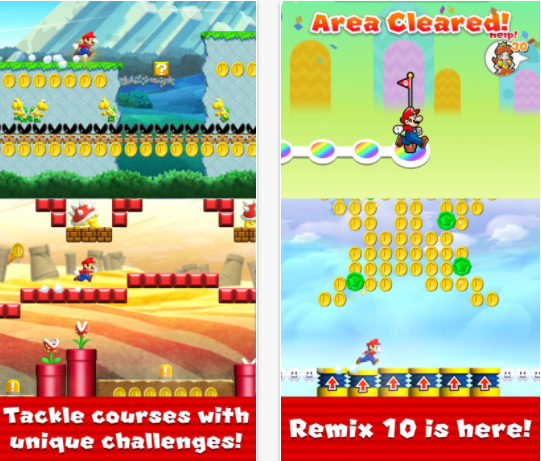 Nintendo has updated Super Mario Run to support the iPhone X display and Face ID. The game now properly fits into the OLED display of iPhone X.
Above mentioned are the top best iPhone X apps worth installing. Which is your favorite app on iPhone X?