Whether you are working on a small project or a big one, you need to communicate with your team and clients to deliver the project on time, share documents, reminders, deadlines, to-do lists, budgets and much more. Handling a project can be an uphill task, using a Project Management tool will make you accomplish your task much easier and on time. There are many Project Management tools available, MS Project is an advanced standalone tool used by various large organizations to track project progress. However, MS Project can be difficult to use. To make things easier for you here is a list of best Project Management tools online to meet your requirement.
Use These Best Online Project Management Tools For Your Business
1. Trello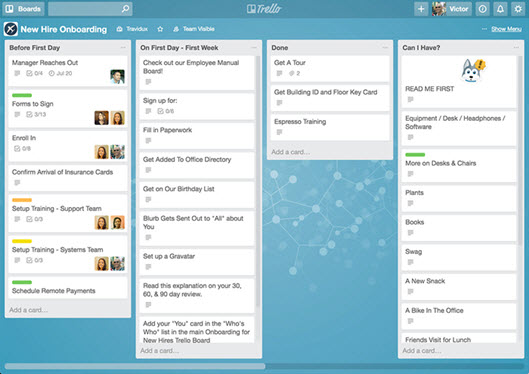 Trello is a free, visual and intuitive way to organize your teamwork. It comes with Kanban Boards and cards which lets you visualize workflow in progress. With Trello you can easily create and assign tasks to your team, move your cards across lists using drag and drop. Trello lets you attach files, upload pictures, add comments and invite others to work on the project. One of the interesting features of this Project Management tool is that you can create cards and update it using the email address which you have used to create the project.
Trello syncs across all your devices which makes it easier for you to collaborate with your team on the go. It is available for free with the option of the paid version of Business Class and Enterprise with extended features.
Top 15+ Apps Which Will Make Your Life Easier
2. Asana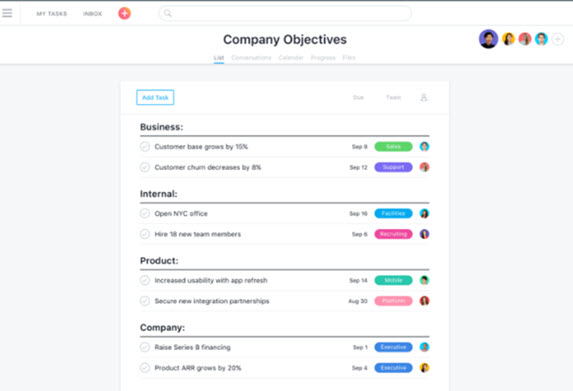 Asana is one the best project management tools which lets you create projects and post tasks to the project by using existing templates. Track the progress of the tasks of the team members and make adjustments as per requirement, exchange ideas and opinions with your team, team members can comment on tasks and share organizational data in a safe and secure way by designating admins. Asana integrates seamlessly with Dropbox, Google Drive, OneDrive, Zapier, Evernote, MailChimp, and others. If you are handling a team across different time zones who are connected via the Internet then Asana is the right project management tool for you.
The basic version of Asana is free but if you have a big team to handle you can opt for a Premium version at under $10 per month. For large organizations, Enterprise Plan is also available.
3. Basecamp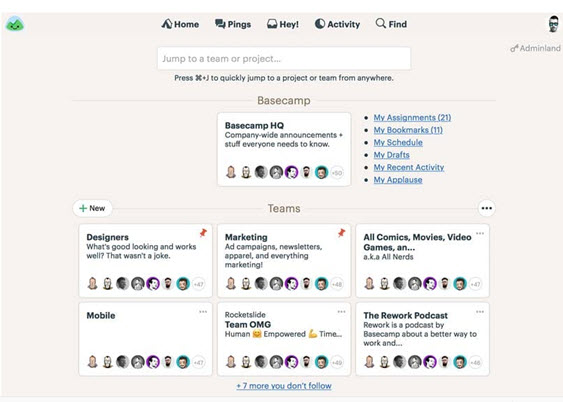 If you have been using emails and meetings to collaborate with team members for projects then it is the time to start using Basecamp. Basecamp comes with an easy to use interface letting you collaborate with your company-wide communication, team communication and projects at one place. The team members can see the project, update others on the work progress by posting on the centralized Message Board instead of sending emails to one another regarding a task, team members can see the progress of the project and chat with other members of the team about the task. Assign and track tasks using to-do, attach important documents and files of the project, schedule meetings using Calendar and get insights from team members regularly.
Basecamp is priced at $99 per month.
4. Wrike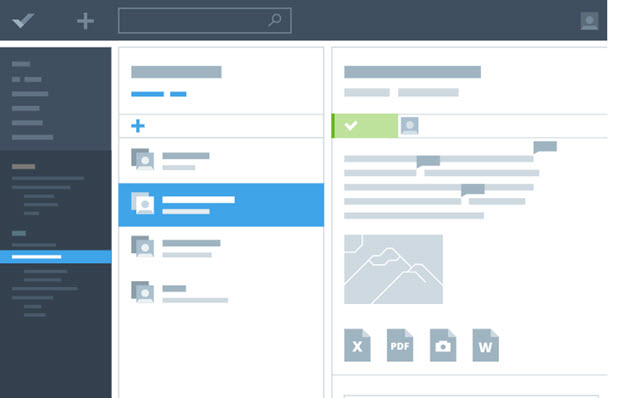 Wrike is one of the popular project management tool used by leading companies like Google, Hootsuite, Fitbit, and others to manage their projects efficiently. It lets you add tasks to projects and track the progress of your team as well as your own contribution, attach files and set due dates, get a real-time view of the project anytime and edit with dependencies. With Wrike, your team can prioritize their tasks, add comments and files to deliver the project on schedule. The Personal Dashboard enables the Project Manager to review his/her own tasks. It comes with selective file sharing option to make sure that only authorized users have the access to the important information in the organization.
The basic plan for 5 users is free, the professional plan starts at $9.80/user/month. The Enterprise plan is also available with advanced features and security.
Tools To Manage Virtual Team Effectively In An Organization
Essential Tools For Online Entrepreneurs 
5. Zoho Projects

Zoho Projects by Zoho is one of the trusted project management tools by leading brands of the likes of Intel, Netflix, Jaguar and more. It lets you collaborate with your team members and stay updated with the development of your project, assign tasks, chat with team members, manage documents, generate charts, invoices, and reports and deliver the project on time. Zoho Projects is deeply integrated with Google Drive, Google Calendar, and Gmail.
You can get started with the Zoho Projects for free and upgrade to the Premium version starting $50 per month.
The above mentioned five online tools are among the best tools for managing projects. Do you use any of these project management tools? Share your thoughts in the comment below!