A slow iPad can be really worrisome for users. If you are having an old model of iPad it might be working slow but sometimes newer models of iPad can also get slow with time.
If your iPad is running slow check out few effective ways to speed up your iPad. Fix iPad Charging Slow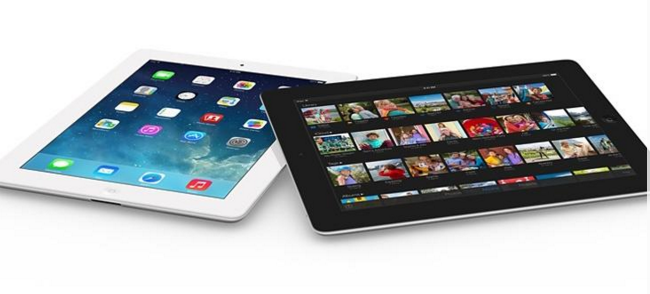 How To Fix Slow iPad 
1. Clear the Cache on iPad
Cached files take a lot of space on your iPad and hence making it run slow over time. To speed up your iPad you will have to remove cache and junk files.
Clear The Safari cache
In the Settings app, tap Safari.
Now, choose Clear History and Website Data.
Tap on Clear History and Data of Safari.
This will remove your history, cookies and other browsing data making your Safari load faster.
Best iPad Pro Apps To Download Now
2. Delete Unused Apps on iPad 
Apps take up a lot of space storage, hence it is better to delete the apps which you don't use. To do so-
Go to the Home screen of iPad.
Locate the app which you want to delete.
Tap on the icon of the app which you want to delete until all the icons start to wobble.
Tap on the  small cross  "x" which appears in corner of the app you want to delete.
Tap  "Delete" to delete the app.
To prevent re-syncing of deleted app to your iPad while connected to your Mac/PC via iTunes, you will have to remove the app from the Mac/PC also.
Launch iTunes on Mac/PC
In the iTunes Store, click on Library at the top of the screen
Select Apps from the drop down menu.
Find the icon of the app which you want to delete right-click to Delete.
3.  Disable Background App Refresh
Background app refresh if enabled decreases the performance of your iPad. Disable background app refresh by following the procedure mentioned below-
Go to the "Settings" and tap on "General"
Locate "Background App Refresh" and turn the feature to the OFF.
4.  Turn OFF Spotlight
The Spotlight feature lets you search for anything on your iPad which includes music, apps, contacts and more from the Home screen. The Spotlight feature if turned on can make your iPad slow as has to keep an index to each and every item on your iPad.
Launch the "Settings" app and go to  "General"
Tap on "Spotlight Search" and set all the Search Results items to Off.
5.  Enable Reduce Motion
To boost up your iPad turn off visual effects.
Tap Settings  and then General 
Go to Accessibility and then to Reduce Motion and set Reduce Motion to On.
6.  Clear RAM on iPad 
Your iPad should be unlocked.
Press the power button until the "Slide to Power Off" screen appears.
Press the Home button for five seconds.
iPad RAM will be cleared.
7. Update iOS
Make sure that you have installed the latest iOS update on your iPad. To update your device to the latest iOS version, go to Settings >> General >> Software Update and install the latest iOS update.
8. Restart iPad 
Try to restart your iPad to see if it solves your issue
To restart your iPad, press Home, and Power/Sleep buttons simultaneously and hold for at least 10 seconds and turn on again.
Hoping by following the above-mentioned ways you will be able to fix slow iPad issue. Have you played Strategy Games For iPad?